Unseen Goa – Dudhsagar Waterfalls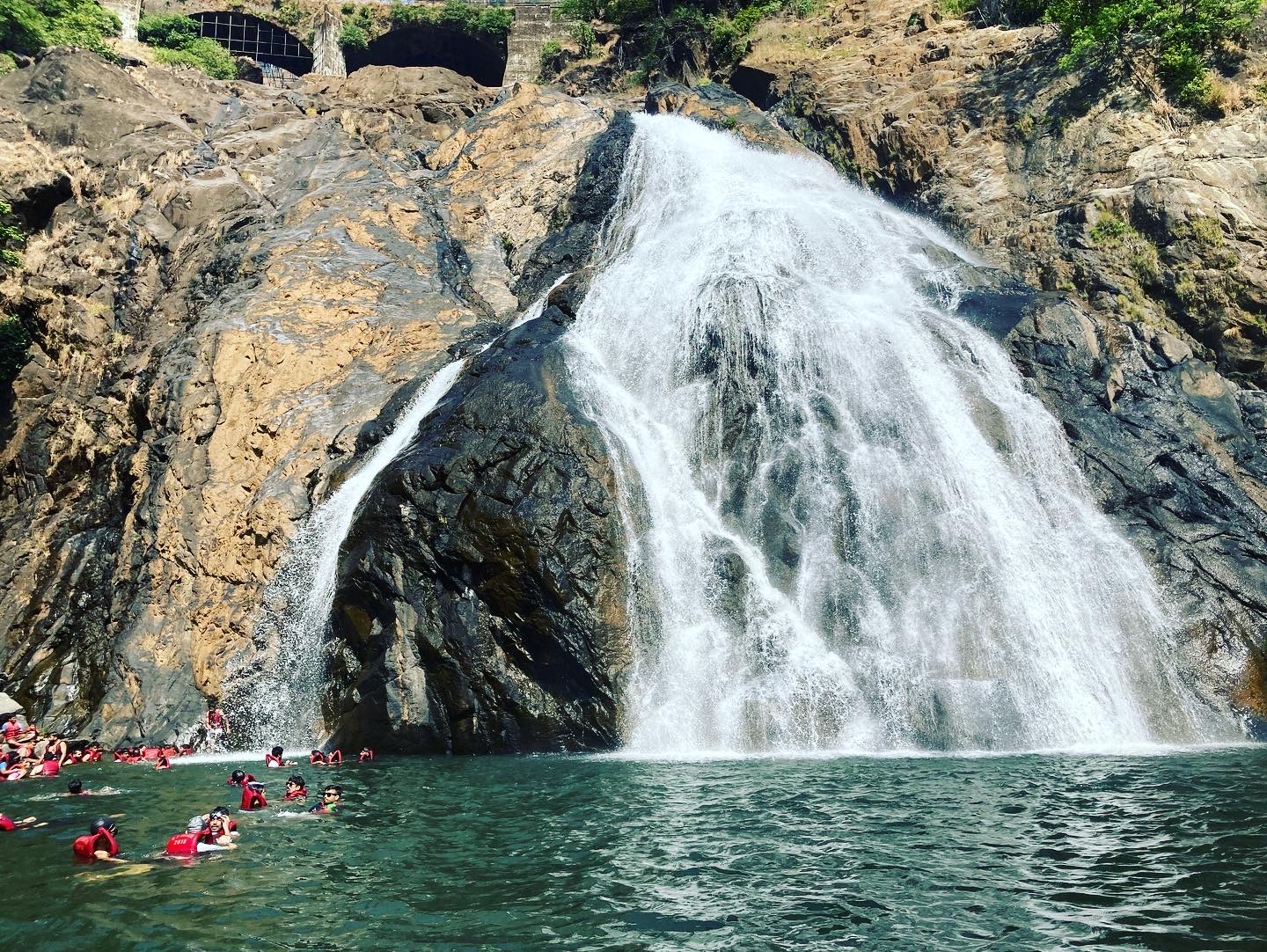 Goa no doubt is famous for beaches but in this blog I would like to talk about the "Unseen Goa" – Goa beyond Beaches!! 
There are definitely few of the popular places to visit in Goa if you are bored of the beaches. One of it is the Dudhsagar Waterfall. It is about 1hr 30mins drive from Panjim. The road that leads to the fall is beautiful as much as you can imagine and am sure you'll like it.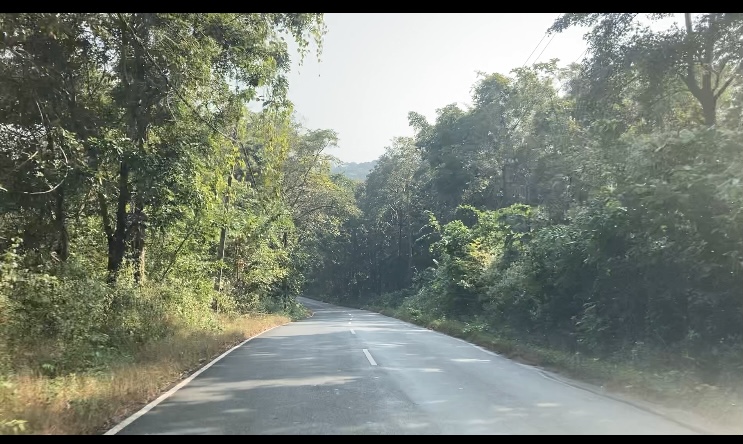 Once you reach the point you can park your car which I guess had costed us 100Rs for parking. You'll see a lot of vehicles parked which will take you to the Waterfall. Now, you really cannot drive your own car so you have to purchase a ticket and take the hired cab. The roads are not great at all so they have Bolero or Sumo type of vehicles. You can reserve a seat through internet but you still have to show your internet booking and purchase the ticket from the counter. What I had imagined was more well managed counter but it was really chaotic there. Even though the seat was reserved through internet we had to get in a long queue with a huge crowd. It might have easily taken us more than an hour to get to the ticket counter.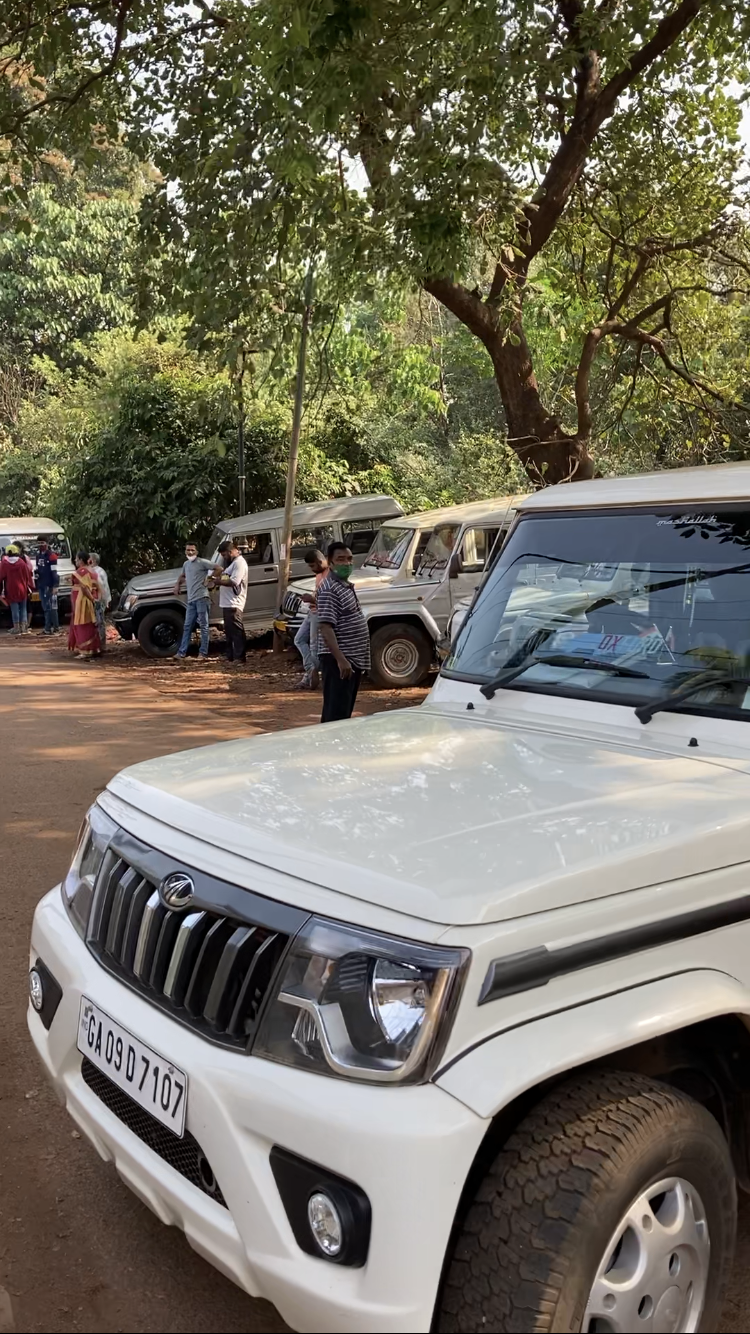 So the ticket cost was 500Rs per person and I guess 100Rs we had to pay for crossing the forest and 40Rs for life jacket and maybe 10 or 20Rs for online booking. So around 650Rs per person is the total cost if you are taking a per seat taxi to the Waterfall. If you want to travel comfortably, or traveling in a group you can hire the entire taxi, they will charge you 3500Rs as they take 7 people in one vehicle. The road is rough and if you are sitting in the back seat it might be really bumpy so try to grab the middle seat as soon as you can. You'll have to cross the forest area and a river and a very rough road to reach the point. I don't really remember how long it took us but all I was hoping for was the ride to end ASAP. Me and my friend had occupied the middle seat yet absolutely disliked the drive. People sitting at the back seat definitely had their head banging in the ceiling couple of times for sure. Personally, for me it was not a pleasant drive but some might take it like an adventure and enjoy it. So that's a personal choice.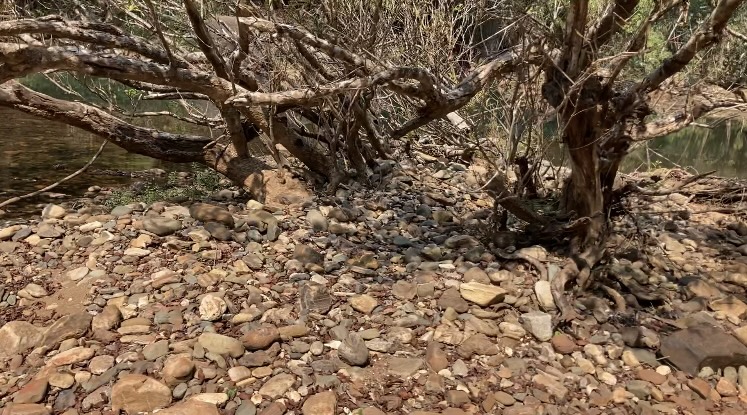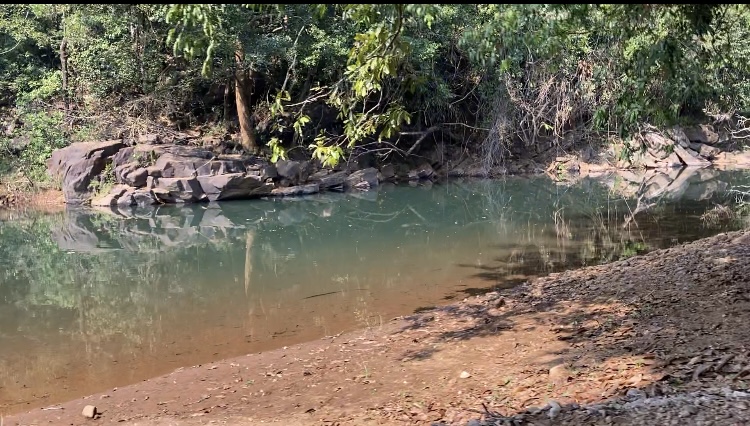 Once you reach the drop off point, the vehicle will park and you'll have to trek toward the waterfall which is about a 15-20 mins walk. Just make sure to wear comfortable shoes as the rocks are very slippery and you would definitely want to avoid falling. The car will wait for 1.5hrs and take you back to the drop off point, i.e. the point you were picked up from. Driver was ready to wait for another 1hr but he said he'll charge 50Rs per person. I will traveling in a group and the rest of the members were not interested in extending so we sticked to 1.5hrs we had.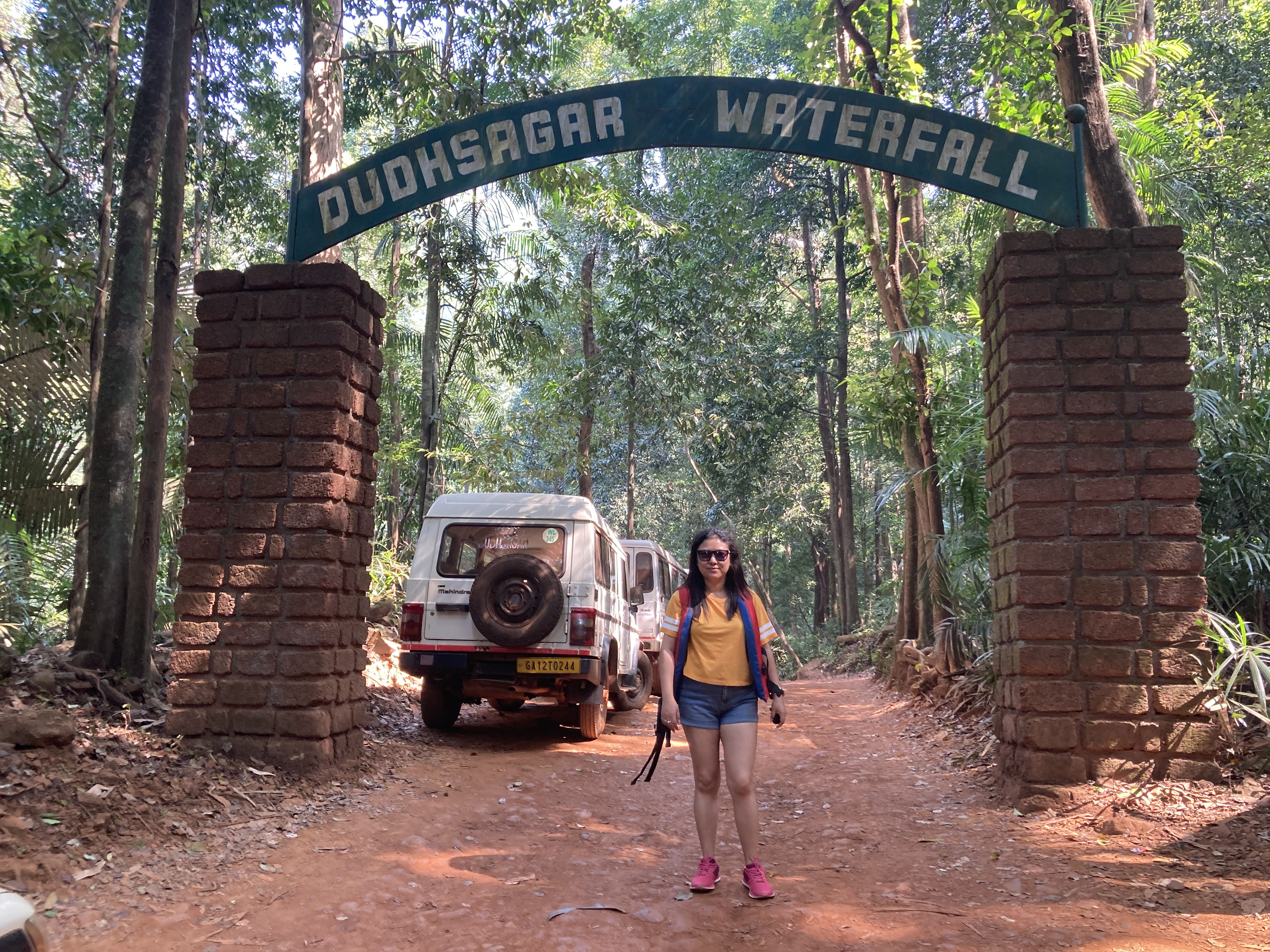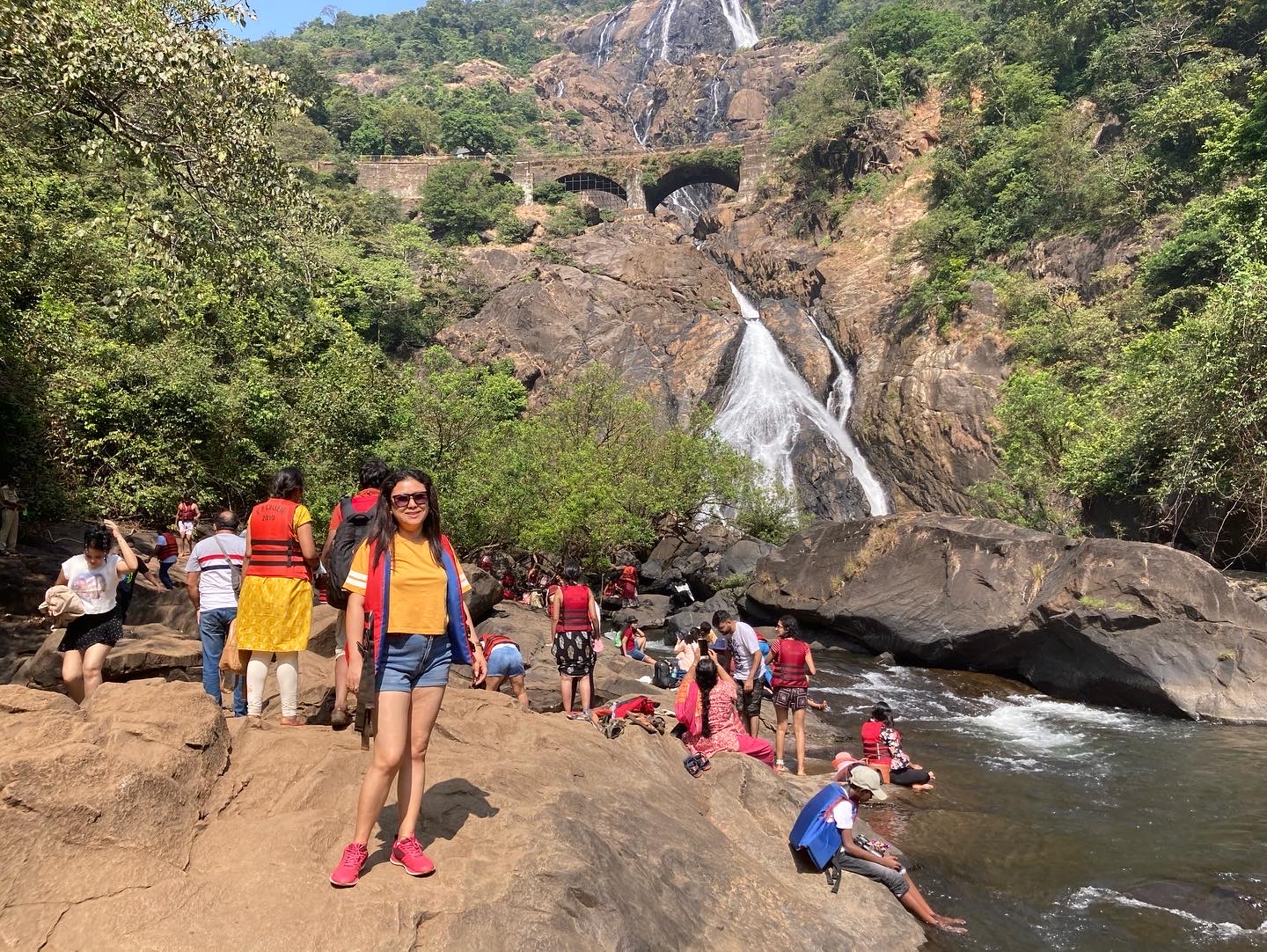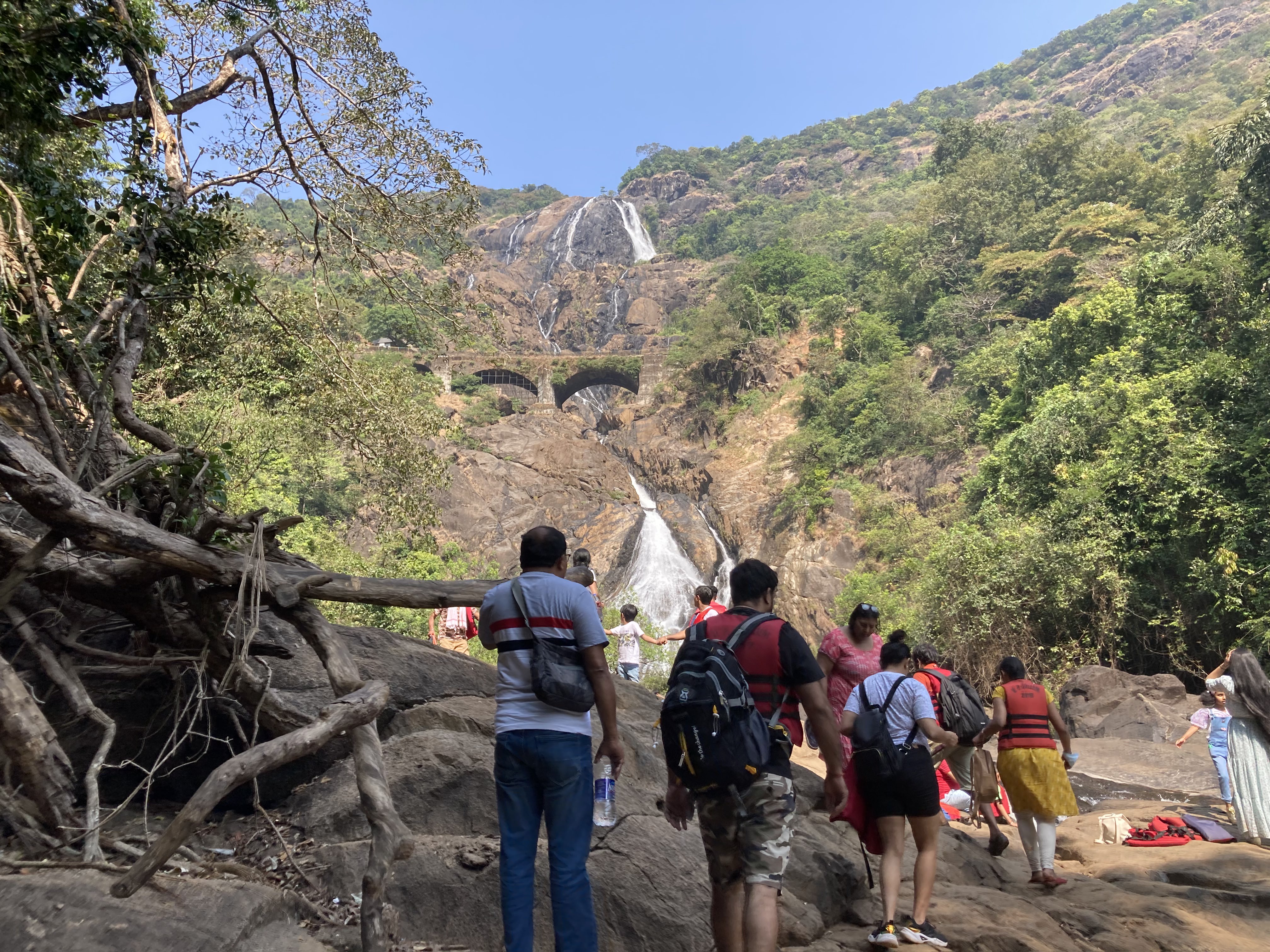 The short trek to the waterfall is fine. There is lot of greenery all around and huge stones on the way that you'll have to cross. It isn't a tough trial but definitely you should be wearing comfortable shoes. Up in the waterfall you can find a space for yourself where you can keep your belongings and get in the water if you want. It was extremely crowed and there were so many people in the water. Quite lively I must say. Me and my friend took turns to get inside the water so that the belongings can be guarded. Stones are very slippery and you might trip so you got to be careful. The waterfall is natural is lovely. Just on top passes the Railway track and I was only hoping for a train to pass by and yeah a train did pass by!! That was a really nice view; a train passing by just above the waterfall.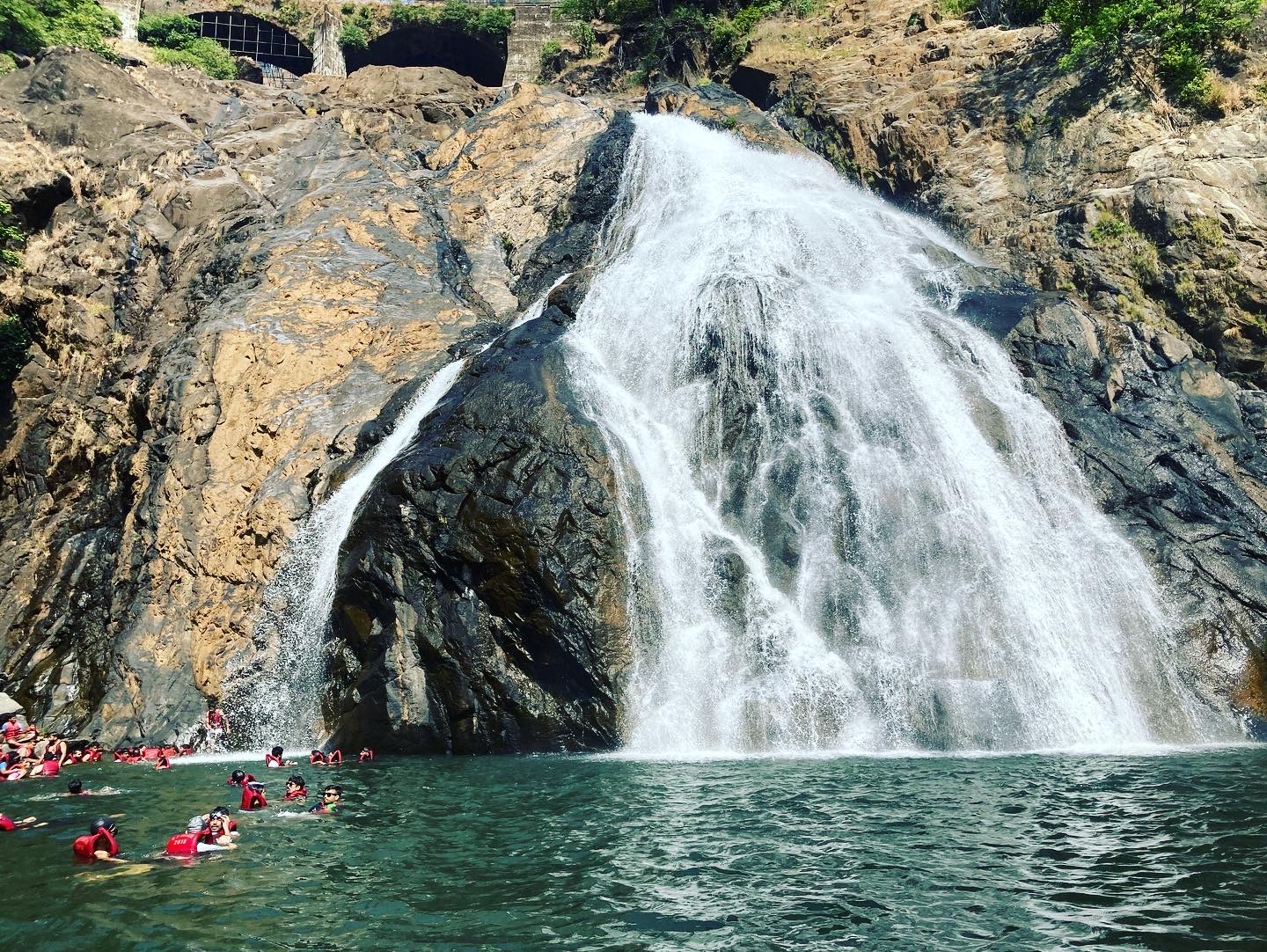 After spending adequate time in the waterfall we rushed back as we really didn't want to lose on the middle seat. So yeah.. there was a rush to grab the middle seat 🙂 I seriously wouldn't have been able to sit at the back seat. The seats that you take it completely first come first server basis so you have to be vigilant. Luckily we did get our seats back and the cab dropped us to the point from where we had started. 
This was definitely something refreshing and different than just visiting the beaches all the time. I still think the government can do much more to make things better for the tourists but again that's my personal view. You should definitely visit the Dudhsagar Waterfall if you are bored of the beaches of Goa.
Hope you enjoyed reading.
Cheers!