North Sikkim – "Mini Paradise"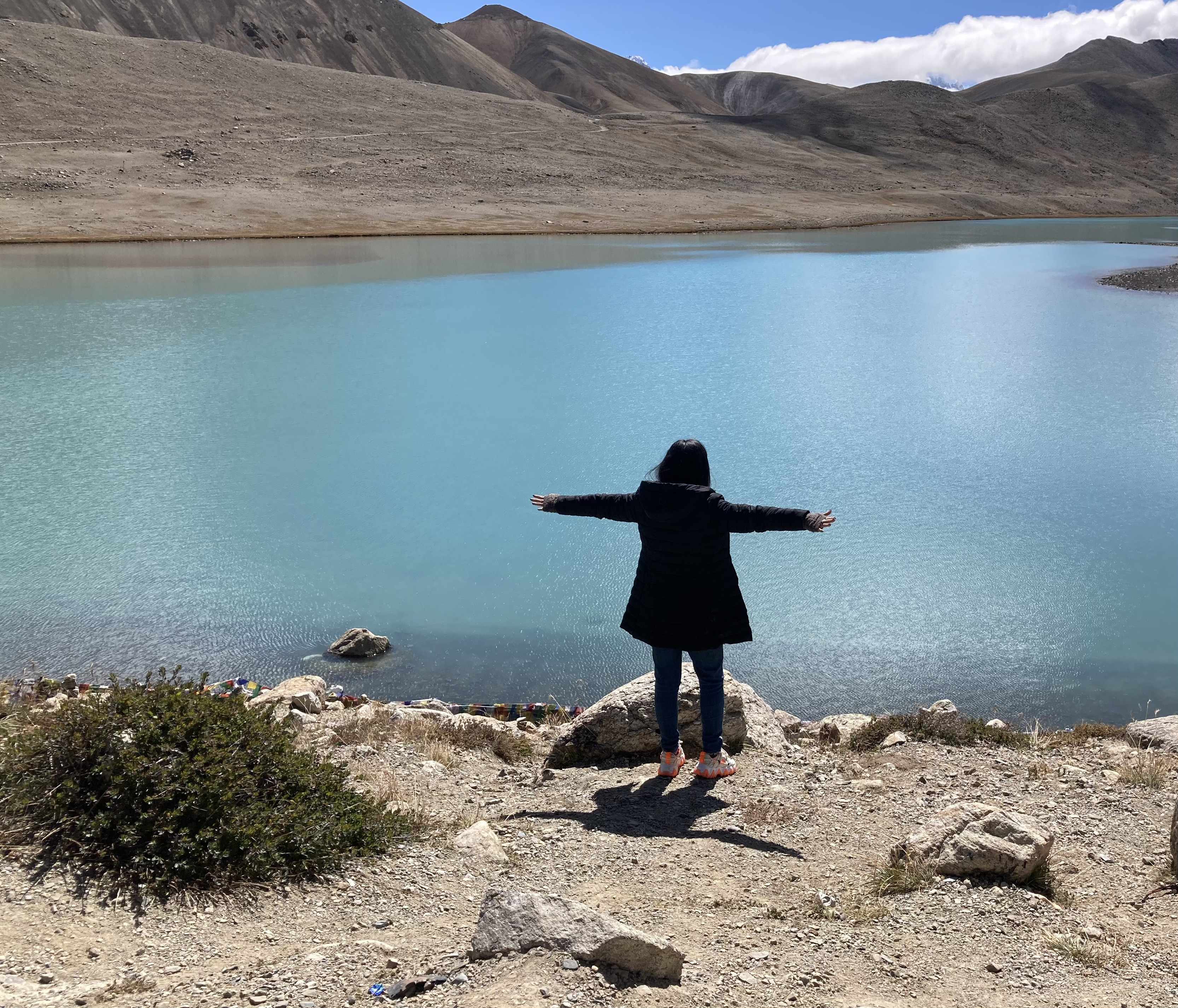 If you've gone through my blog on Sikkim, I have already covered Gangtok and the places to visit. This blog in particularly about North Sikkim so I'm assuming you are already in Gangtok by now. It means that you can either cover both Gangtok and North Sikkim at one go or in case you have time constraint you can visit North Sikkim separately. When I had visited Gangtok it was in the rainy season so it was definitely not advisable to travel to North Sikkim due to obvious reason. In my personal opinion North Sikkim is the most beautiful place and I definitely call it "Mini Paradise".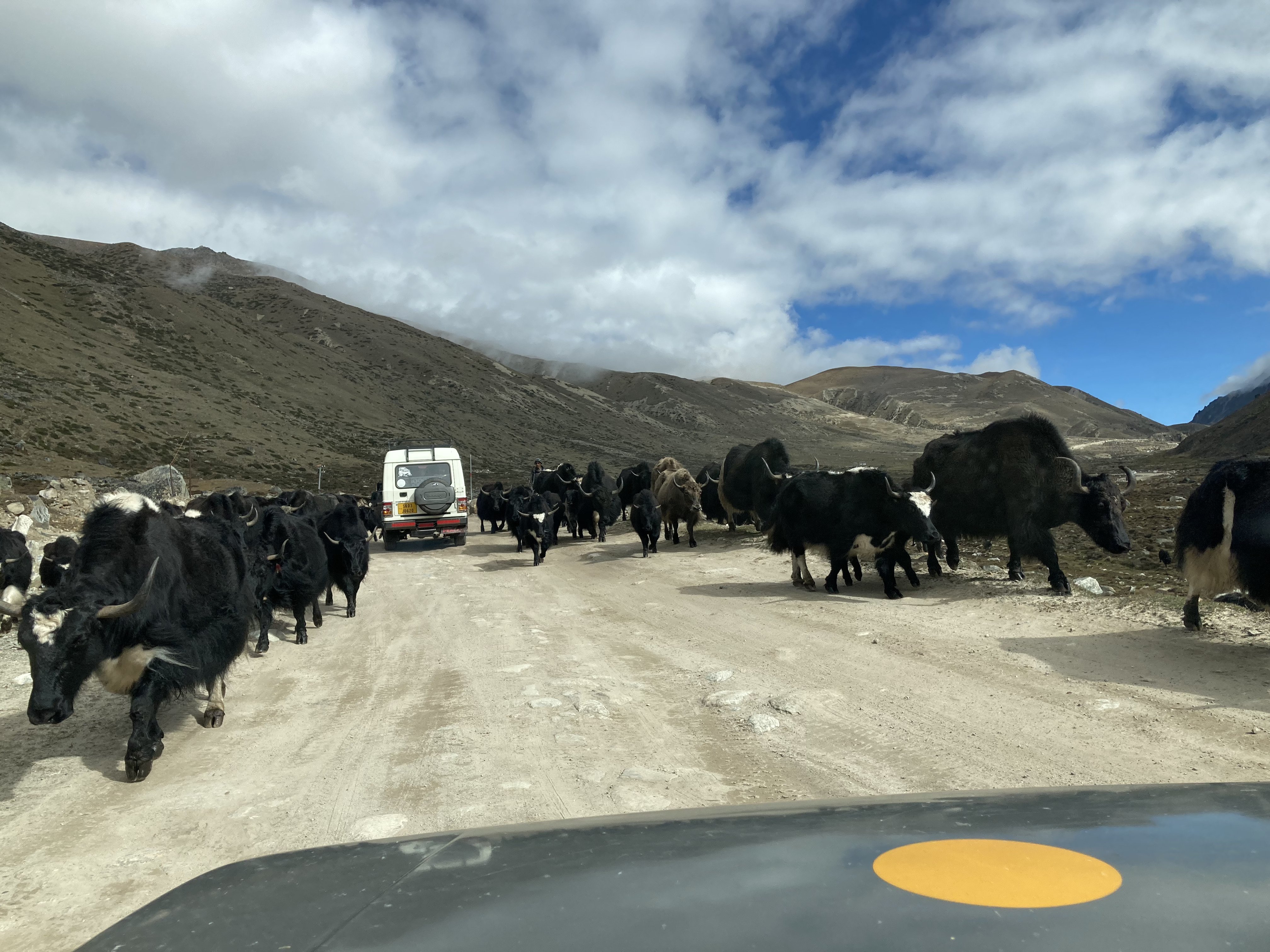 Lachen and Lachung is the place that you typically visit in North Sikkim. From Gangtok you can board a shared taxi if you want to save money. They will charge you as per the seat. In case you are in group, you can hire the entire taxi. By taxi, usually vehicles like Bolero or Sumo or any SUV is used. Considering the road it's not possible to drive a hatch back. Also, mind you the road condition is not that great. It's usually a 2N 3D trip from Gangtok. There are a lot of packages available. I had asked my cousin to book one and I was surprised when I was told its 2500 INR for the whole package of 2N 3D including lodging and transport. So, what happens is if you are traveling in a shared taxi (which I was), the people from the taxi becomes your group. You stick around together and you travel for these 2N3D together as a group. It was my solo trip so I didn't mind a company.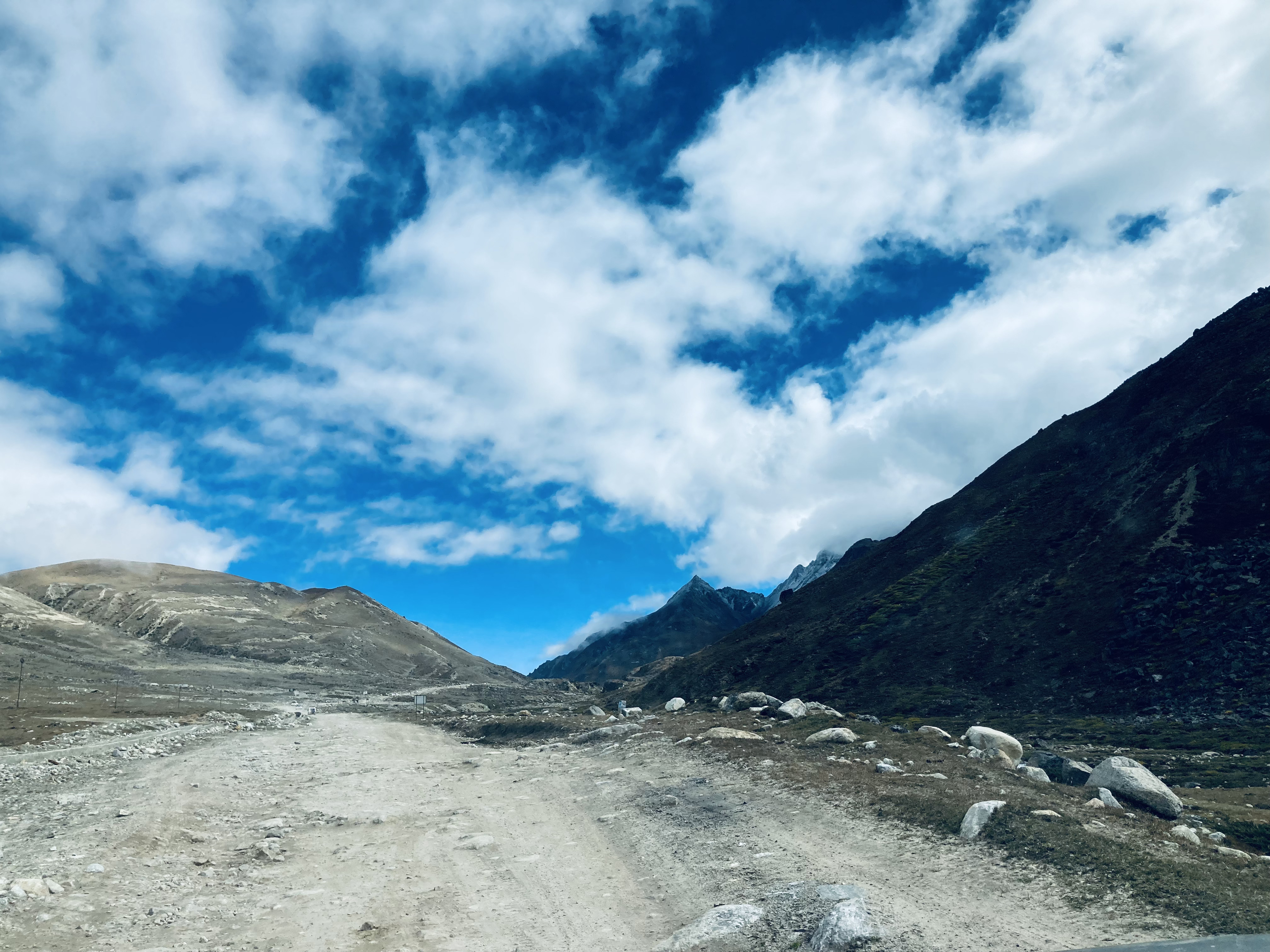 Gangtok – Lachen
It takes about 6 hours to reach Lachen. You have to leave early in the morning as the road condition is not great. The taxi even stops in between for some sightseeing in the waterfalls. Take some beautiful pictures, collecting memories you move on. By the time you reach Lachen you will be totally exhausted. Next day it will be Gurudongmar Lake in the itinerary so try to take a good sleep and relax as the taxi will move early morning next day.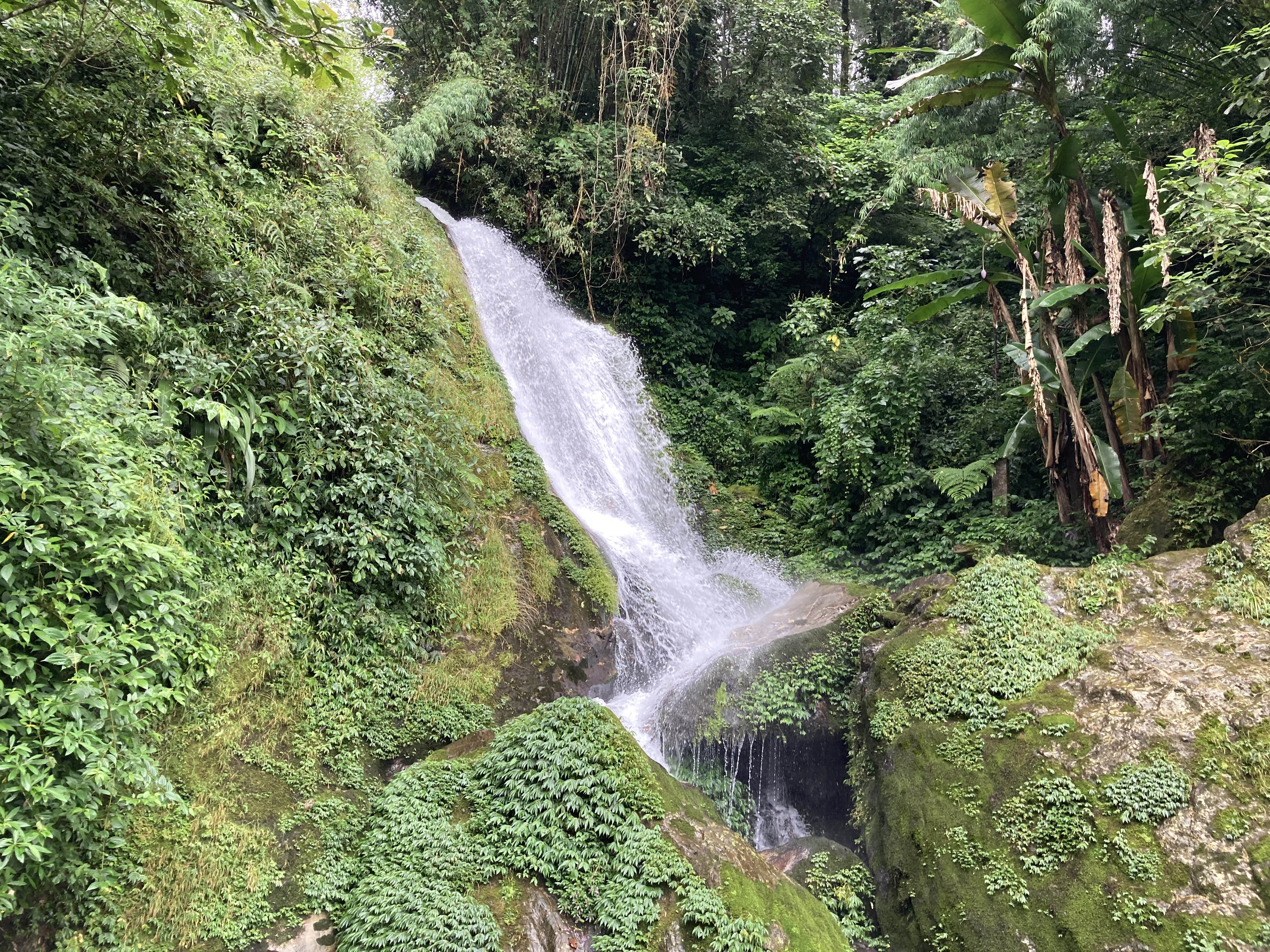 Lachen – Gurudongmar Lake
It is again another 6hrs drive from Lachen to Gurudongmar Lake and back. Which means in a day, you are traveling about 12-13hrs so hold your breathe. A permit is required to visit the lake which your taxi driver will do so after parking the vehicle near the Army Canteen. You can even go and freshen up there. The Army Canteen serves tea and refreshment which you can buy. The road no doubt is rough but what you will see even before you reach the destination will leave you awe-struck. It's one of the most adventurous road that I have traveled so far. The landscape is no doubt breathtaking and I am speechless to describe the beauty of the lake in words. 
Gurudongmar Lake is one of highest lake in the world and of course in India with the height of I guess 17,800 ft. People with altitude sickness might find it difficult there. I would suggest carry a chocolate. I too was facing difficulty in breathing and one of the driver suggested to eat a chocolate, in fact gave one and it instantly helped. The tiresome journey will vanish the moment you see those snow covered mountain right in front of you. It's like a dream come true!! It's like a heaven on earth and definitely a must visit place. You really won't understand what I'm trying to portray unless you visit it yourself. Below pictures might help you visualize the beauty of the place.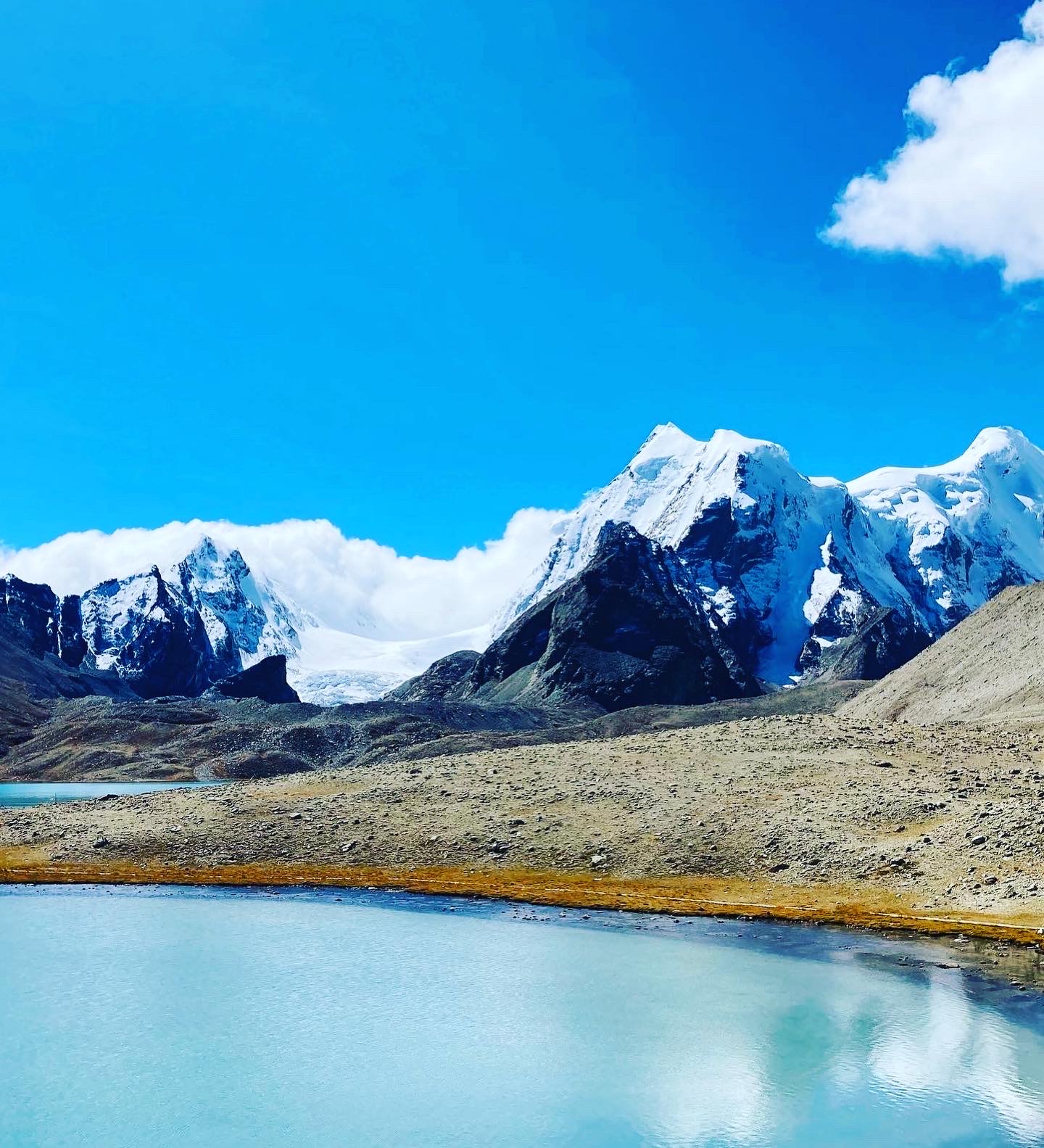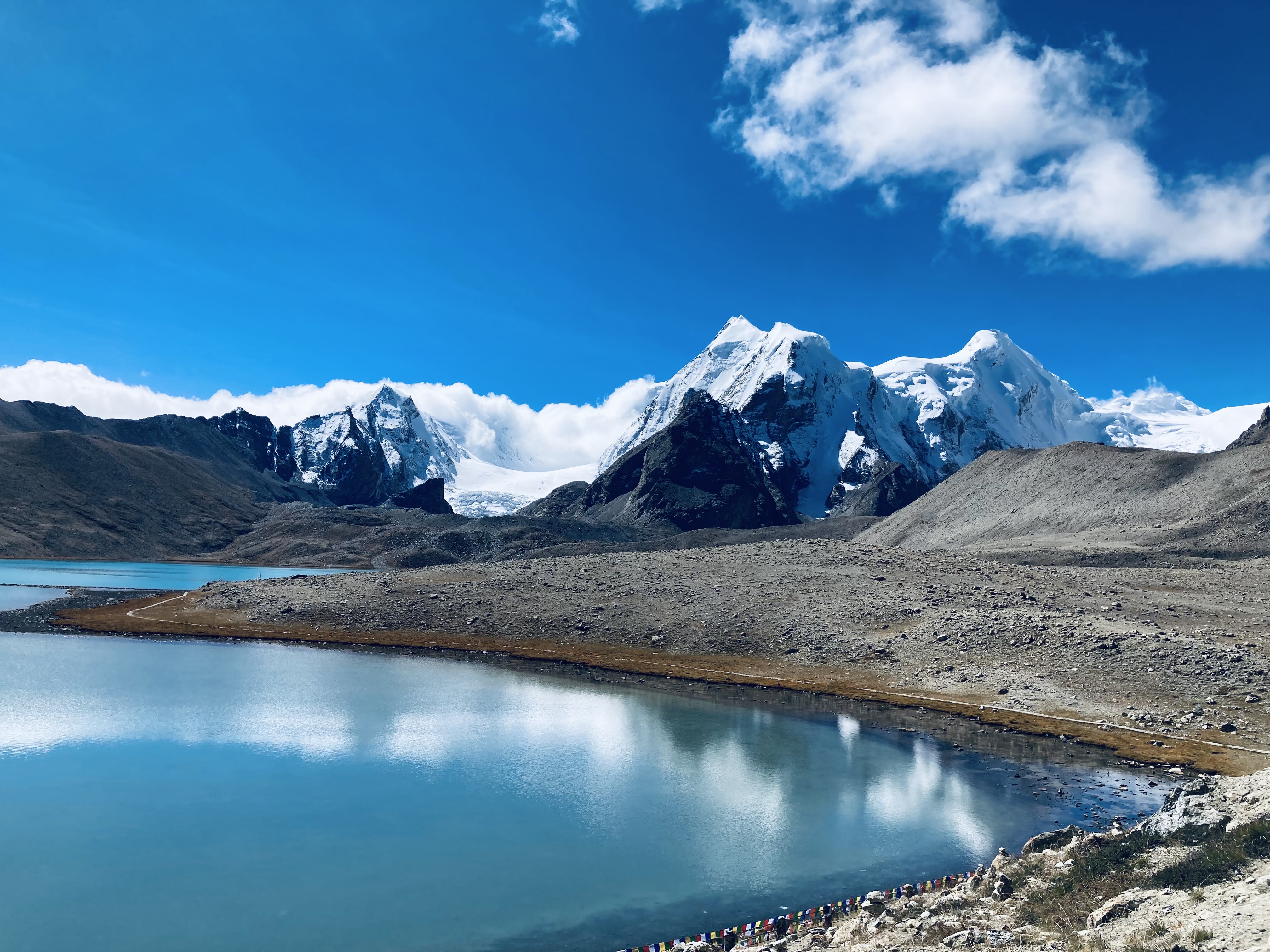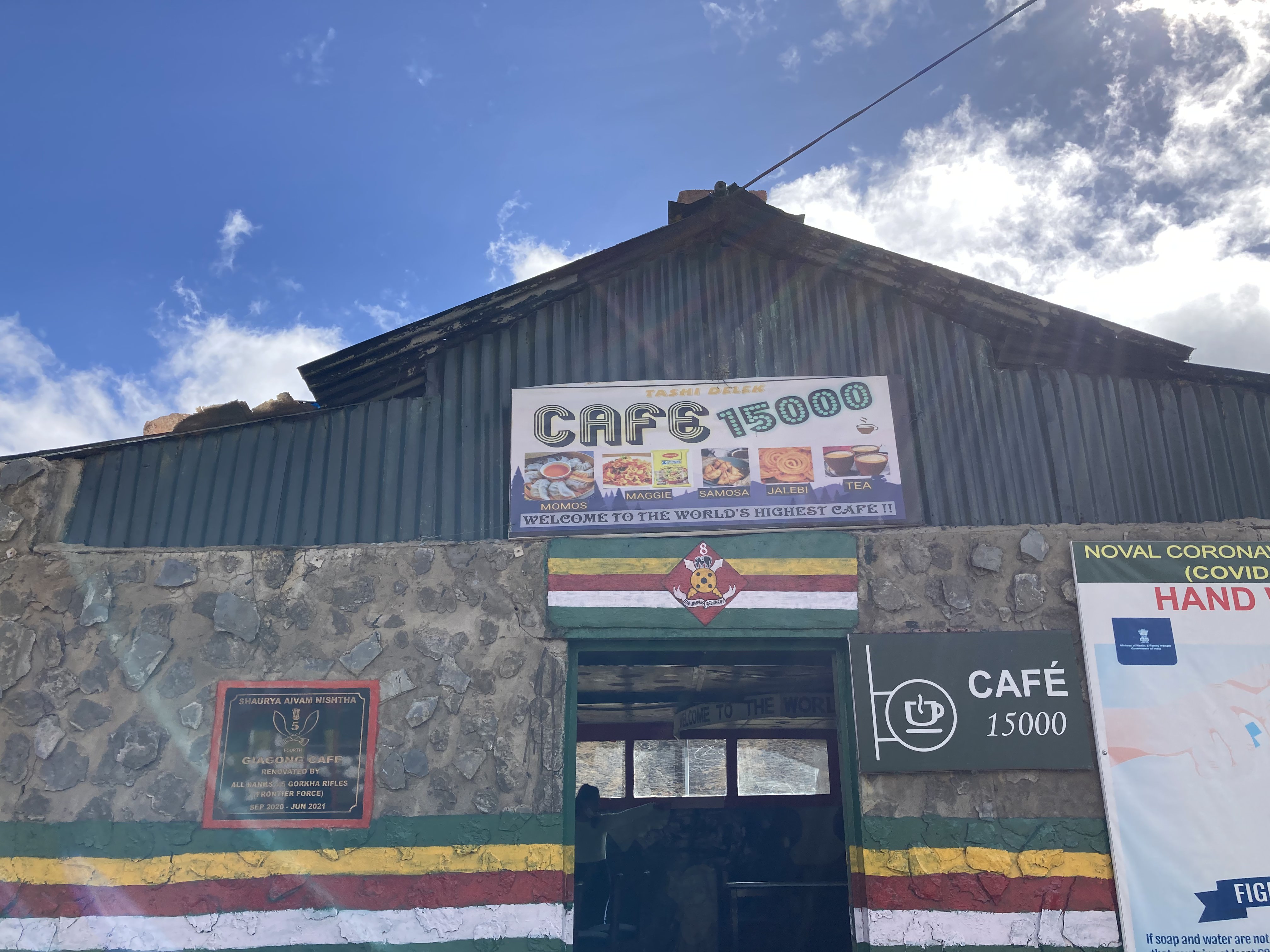 After a satisfying journey we went back to Lachung and stayed the night there.
Lachung – Yumthang Valley – Zero Point
From Lachung you can visit Yumthang Valley. It'll take about 3-4 hours to reach the place. The road is incredibly beautiful. Yumthang means "Valley of Flowers" and you sure can experience the beauty of it if you travel during March and April. I had travelled in October so couldn't see any flowers at that time. From Yumthang Valley you can travel further ahead for about 1.5hrs and go to Zero Point. Now this is a place worth every single penny. Some people reach till Yumthang and skip Zero Point. Our taxi driver was charging extra I guess 3K to travel to Zero and I had made a point that I'll visit the place even if none of the taxi members agree. Thankfully, they were okay visiting the place so again the entire gang went ahead.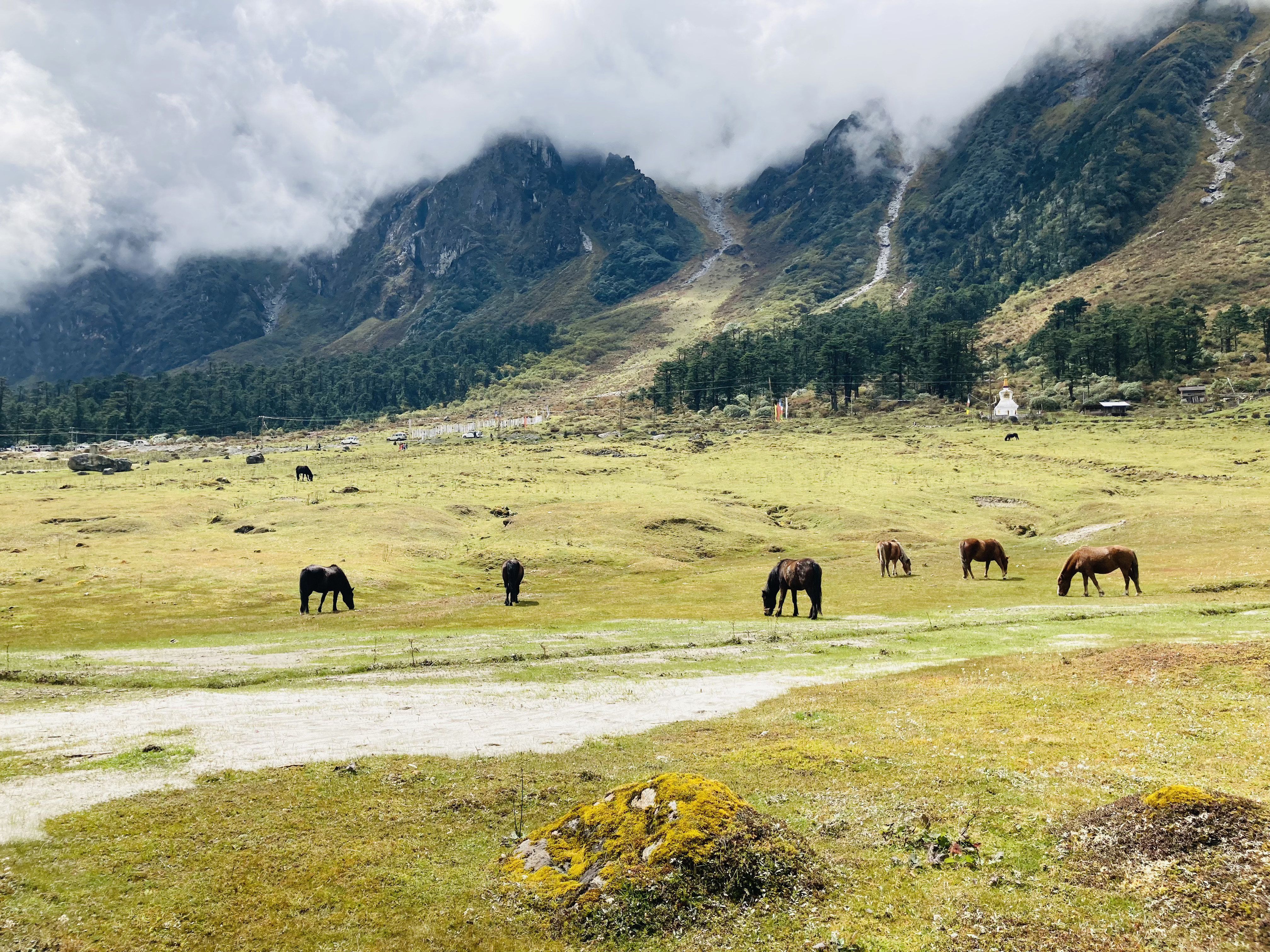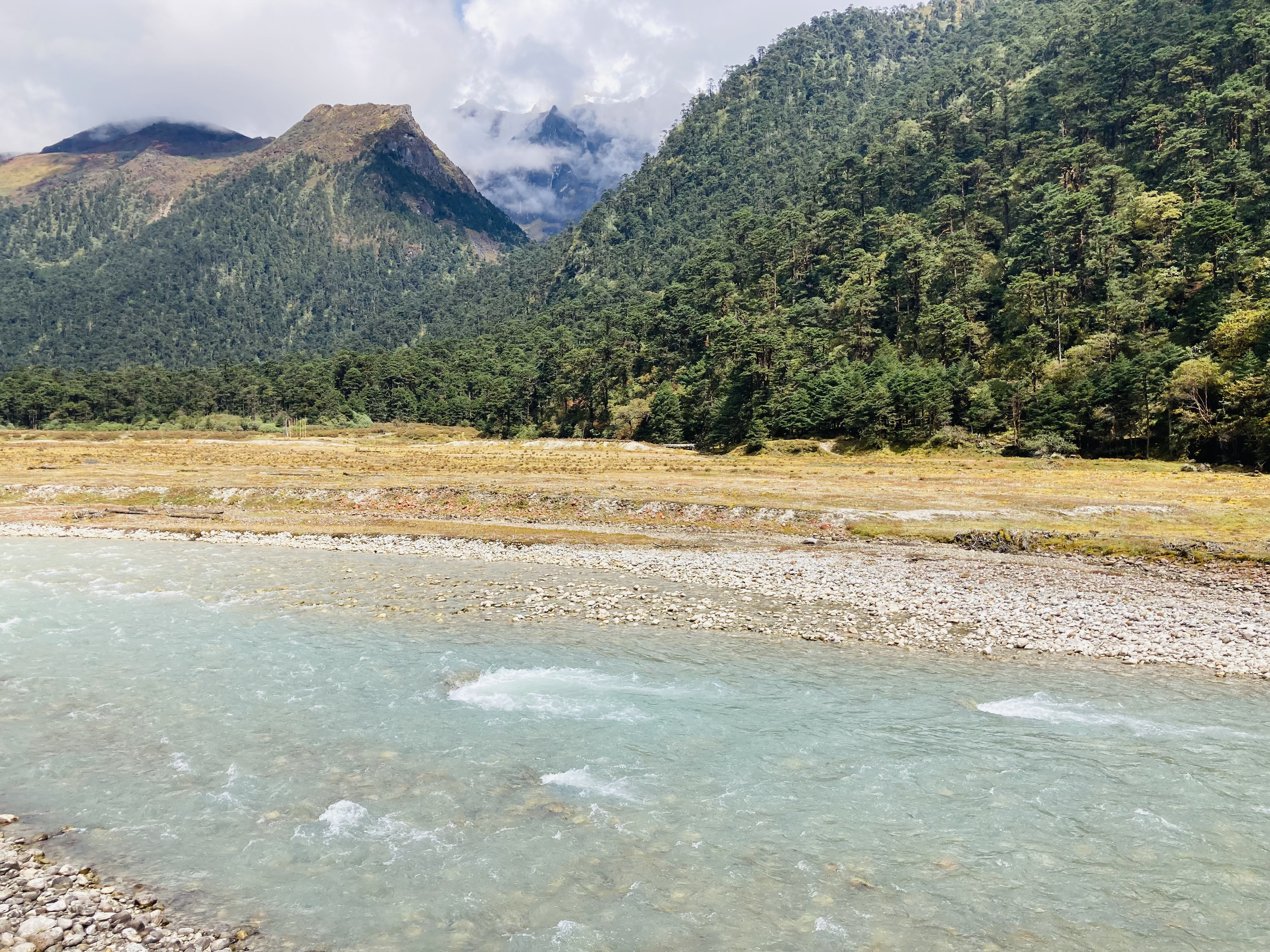 Zero point is at an altitude of 15,000 ft and there's no civilian road beyond this point. While I was having Maggie and momos and tea in a stall suddenly people started shouting and clapping.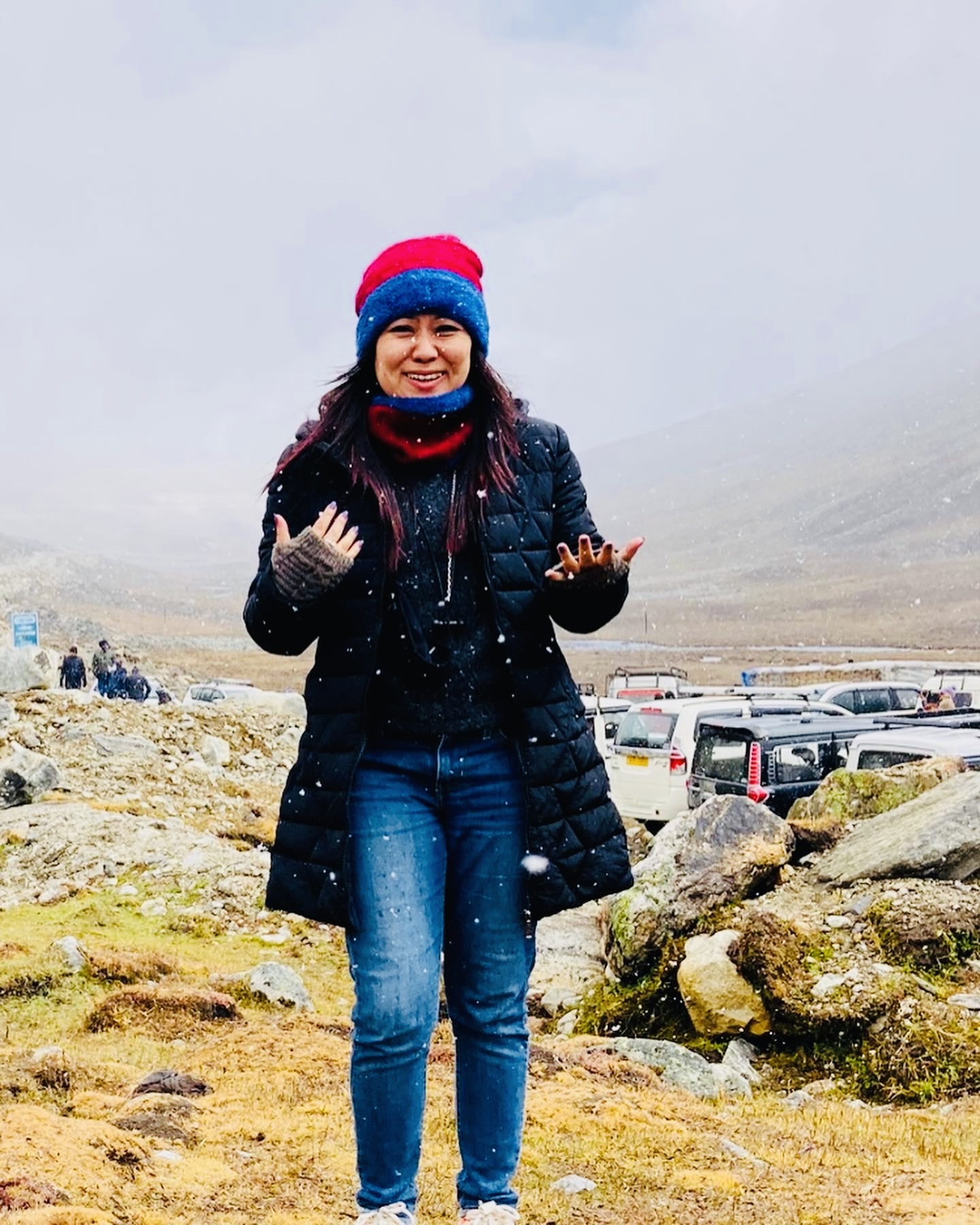 Ola! The Snow Fall it was!! Ohh My Gosh that moment was simply captivating. Everyone screaming on top of their voice, shouting "Bharat Mata Ki Jai" .. now I have no idea how was this slogan related to snowfall but the entire atmosphere at the point was boiling. Ohh what a day it was!!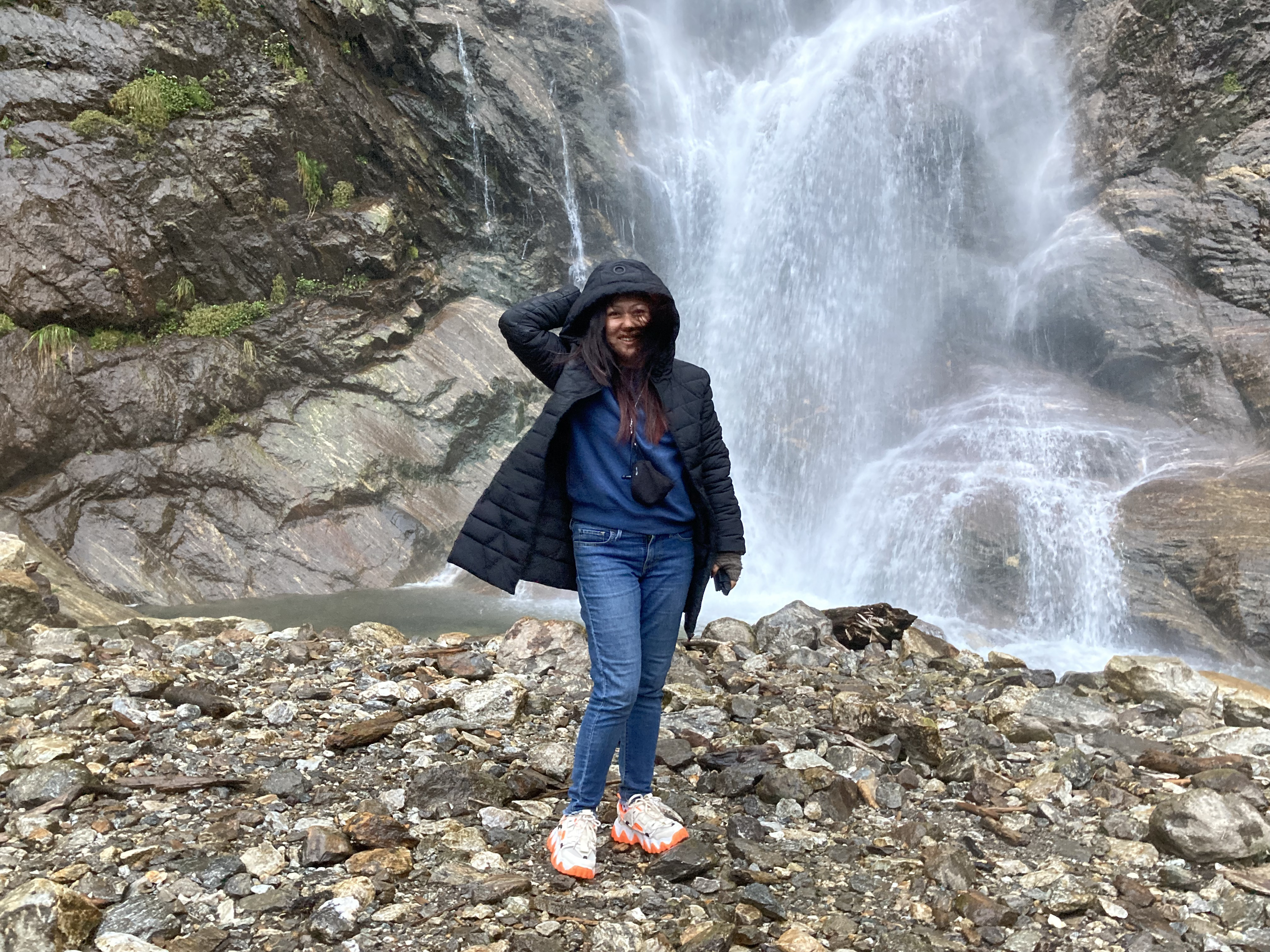 We came back to our hotel, had lunch and returned to Gangtok with lots and lots of wonderful memories that will linger around forever.
Hope you enjoyed reading..
Cheers!
****You can also view the video on my North Sikkim Trip under the Video Section