Saturday Night Market of Arpora!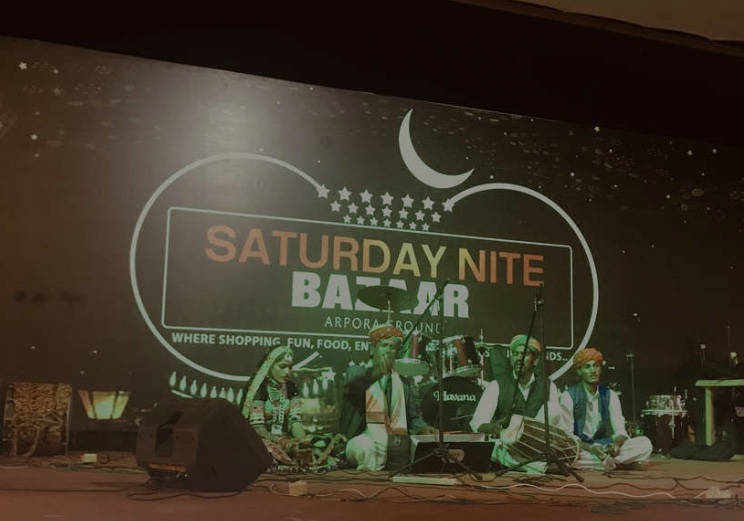 Arpora, Goa hosts the Saturday Night market from November to April. It is apparently the biggest flee market in Goa with lot of stuffs to buy.
It was just that I had heard a lot about it so thought of paying a visit. You won't have problem parking as the ground is quite big and with ample space for car parking. Park the car and enter the market. You don't have to walk much.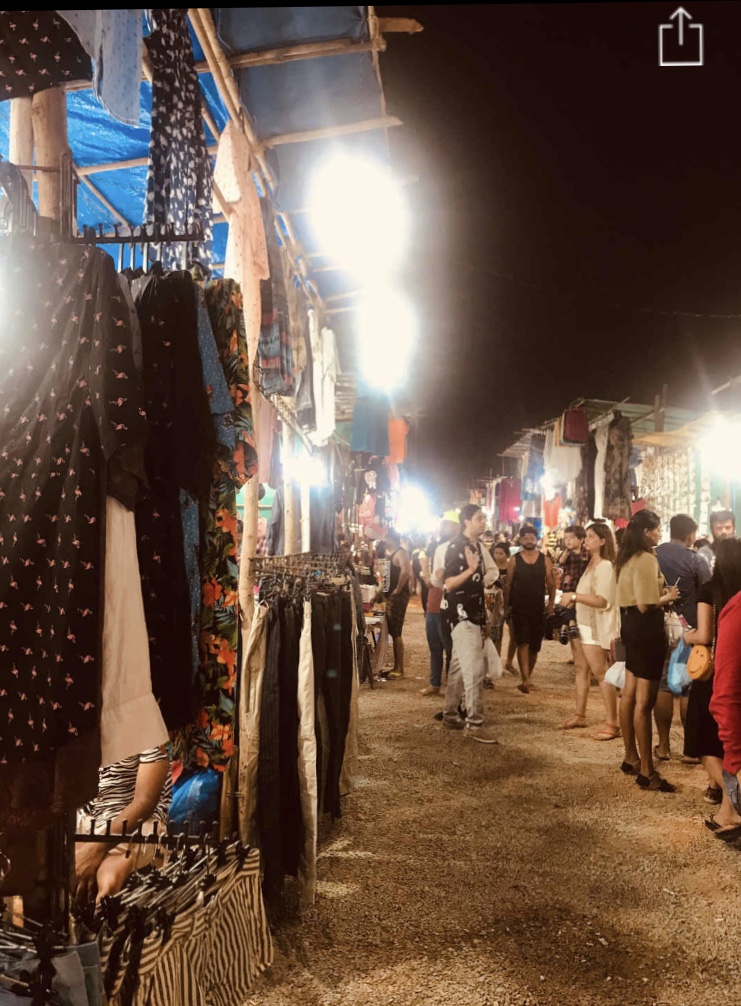 Shop cheap after bargaining a lot…
Ladies, good news for you, you can literally do a lot a shopping here!! Be good at bargaining though. You can buy junk jewelleries, silver jewellery, cloths, shoes, decorative items, bags, dresses, spices… hell lot of things. None the less for men too; if you are looking for rings and maybe other items, this is the place. Market is big enough and offers lot of options to choose from.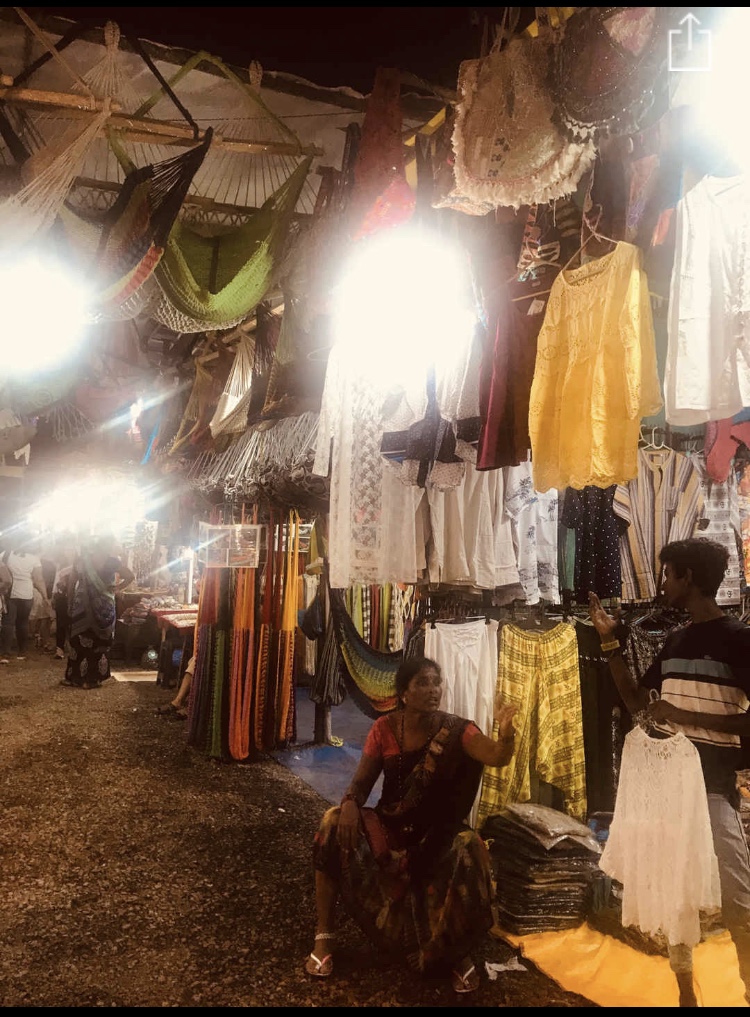 Enjoy your drink and snacks at the stall..
There are food stalls too; you can buy drinks and snacks. They have chairs outside the stalls and you can drink alcohol and have food if you wish.
Performance by the band..
There was a performance going on when we reached; a band singing a folk Rajasthani song and a lady dancing. Chairs were kept for people to sit and enjoy the show. The place was really crowded!!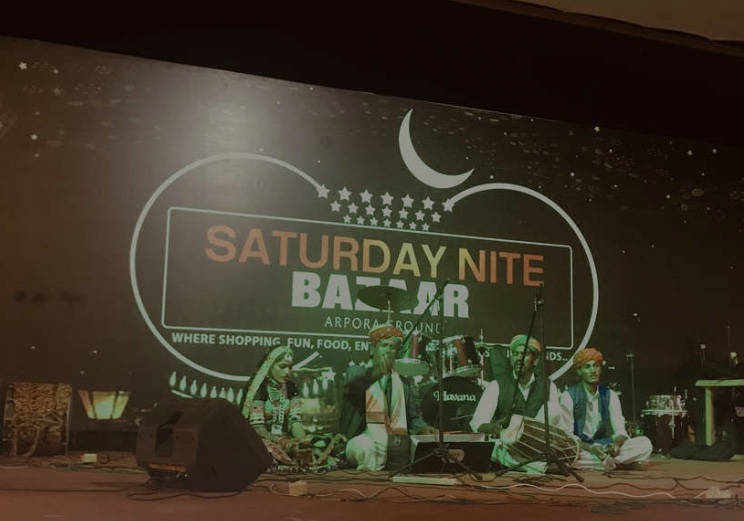 It is bright and colourful and I felt more targeted for foreign crowd rather than local. In any which ways if you are curious about this Night Market, you should visit it once. If you are looking to buy, this market should be of help. If you just want to stroll and look around and have food and enjoy, that's fine too.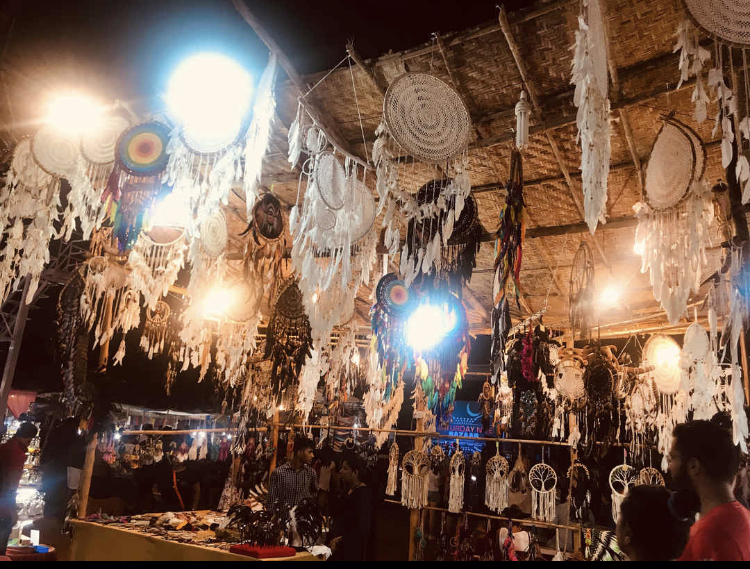 We didn't spend much time here as we had other plans. However, it was a good visit. At least now I know what Arpora Night Bazaar is all about.
Hope you
enjoyed reading.
Cheers!!