A glance of Rural India – "Alwar"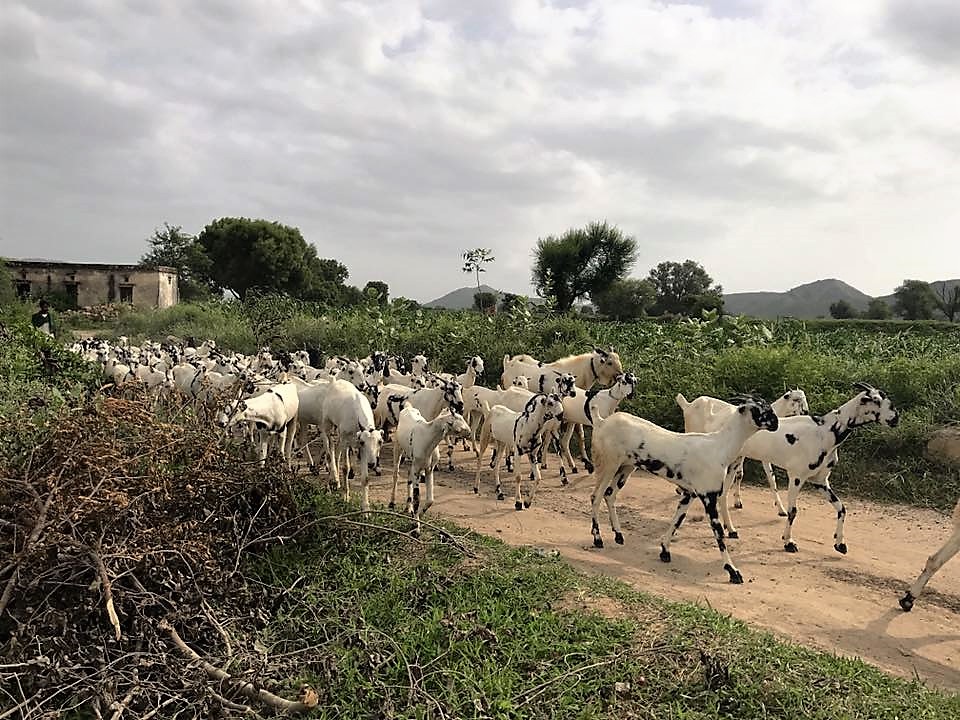 I woke up early in the morning and left the resort around 7AM to see the place around…
Morning walk adventure…
As I was walking through the unknown trail I suddenly hear a voice greeting me. I greet back and the conversation starts… she tells me she belongs to a nearby village and out of curiosity I ask her if I could join her. Without a second thought she happily agrees and I walk along with her to her village where I meet the oldies at her home. While I'm engaged on the conversation to where I belong and what I do, she comes back with a tea. Tea made out of undiluted buffalo's milk… and trust me that was the perfect morning tea I've sipped in a very long time.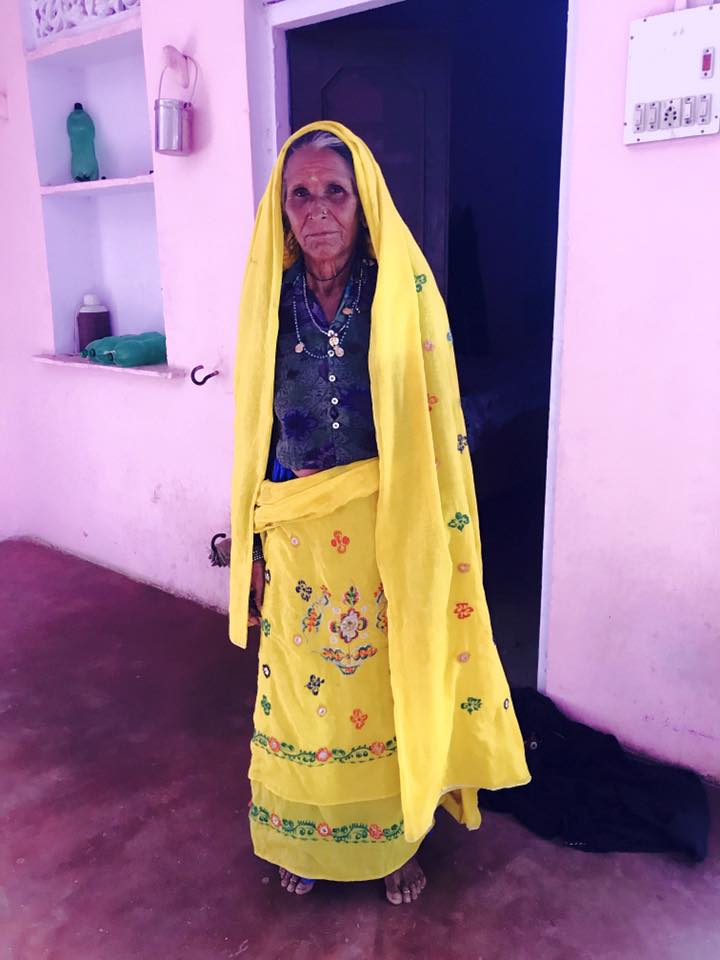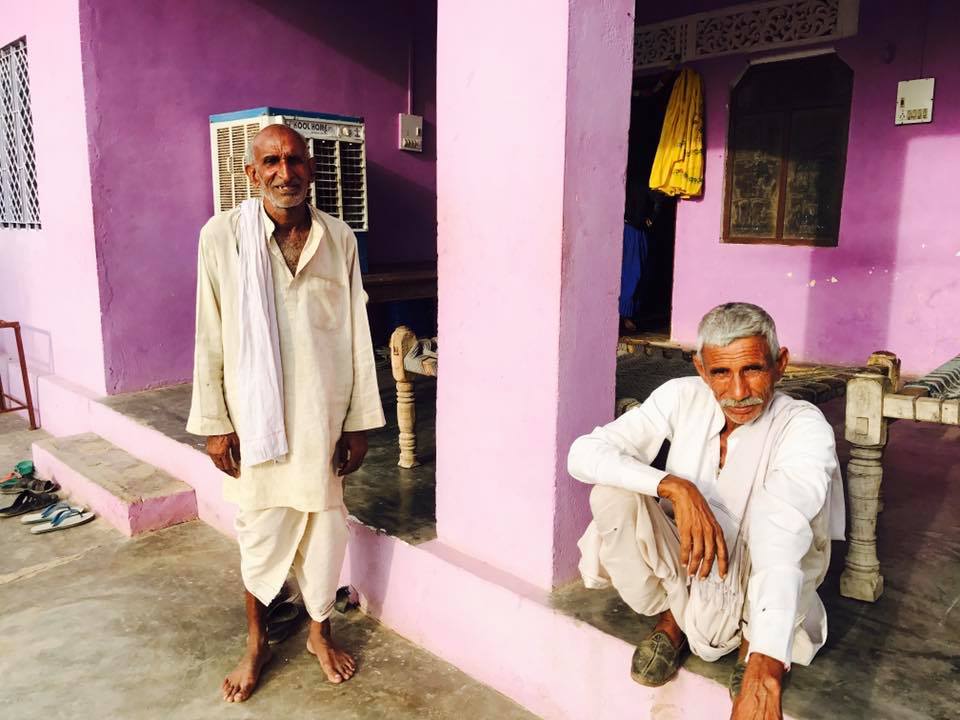 As I started to click pictures of the surrounding, it was thrilling to see how these people were so happy and excited to get their photos clicked too!! How happy they were to welcome me to their place, invite me to have lunch made from chulha (traditional Indian cooking stove); when they didn't even know me!! Experiencing the hospitality and warmth of these unknown people in an unknown land was totally gratifying.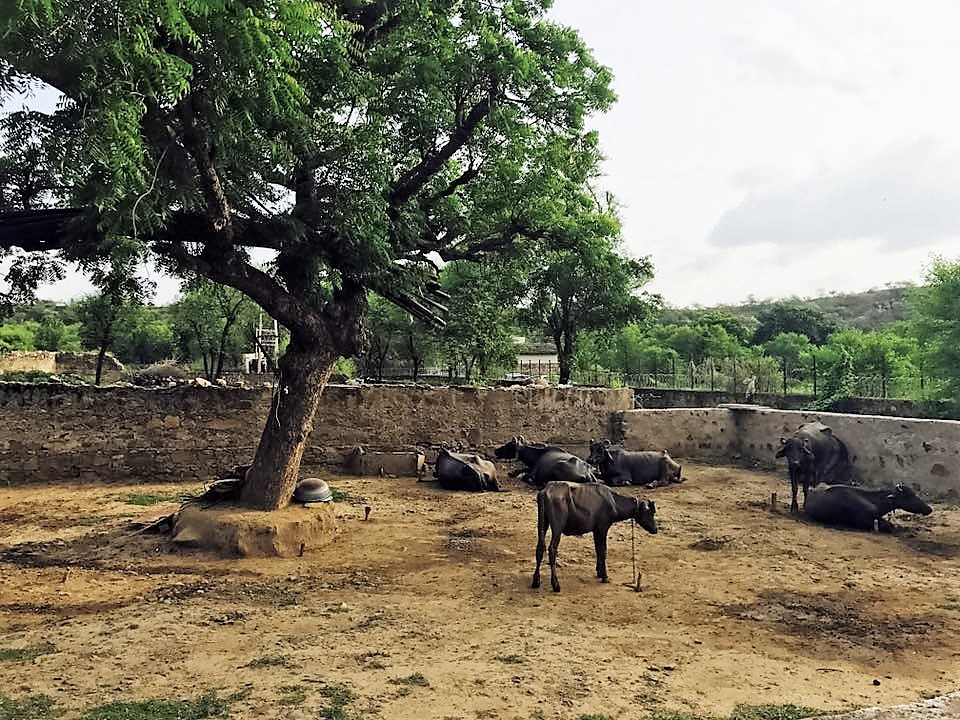 And I explored the Khet (Farm)
Then I see her daughter and mother in-law preparing to visit the khet (farm) to cut the grass. I definitely wanted to visit the khet so I join them where they show me the onion and the bajra farm!! They started cutting the grass and I started taking pictures… Very soon she had cut enough of grass that she could carry on her head and get back. All of these were new to me and honestly what I was experiencing is unexplainable. When we reached back she offered me another cuppa tea and I definitely couldn't resist 🙂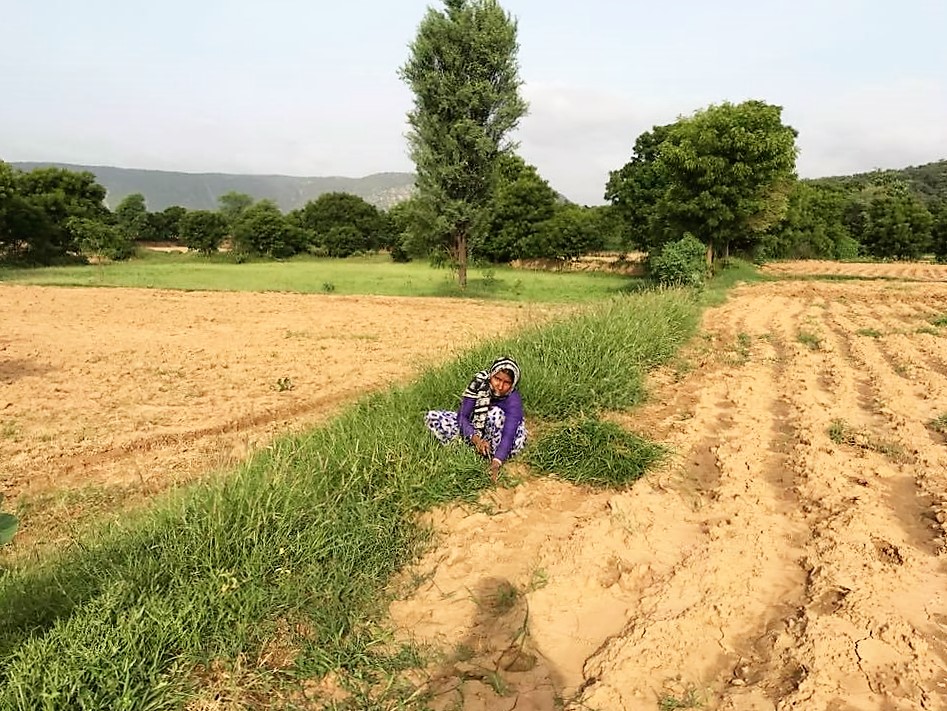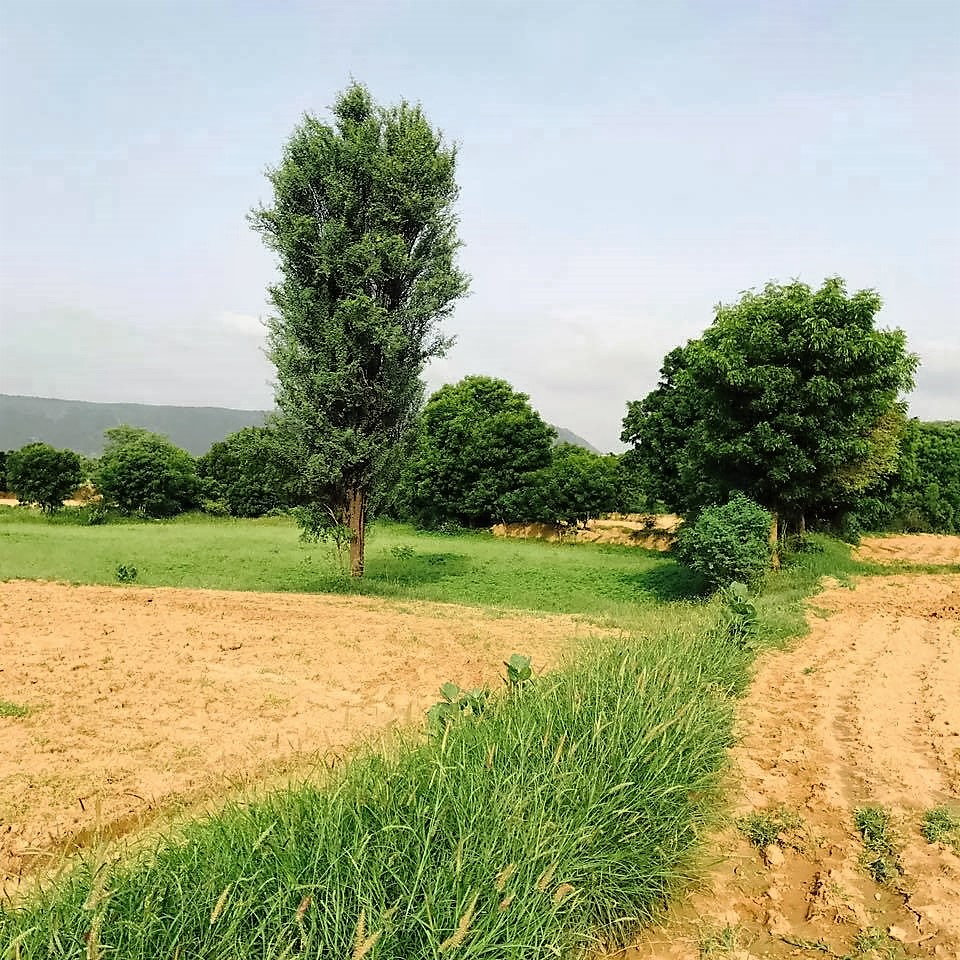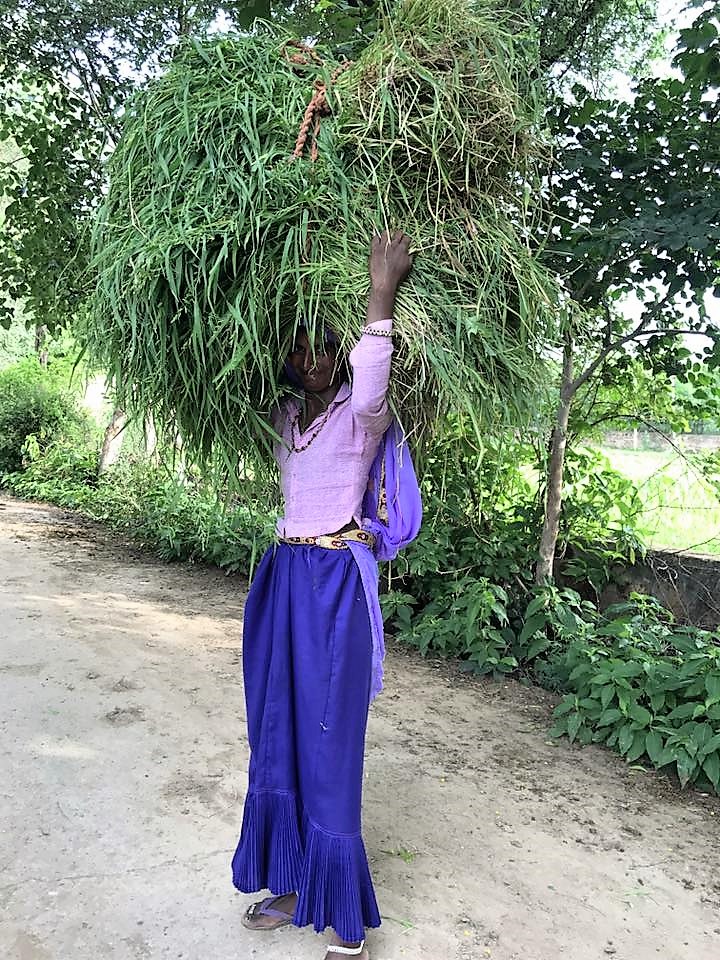 I took a leave from them and walked to explore more. Very soon all I could hear was my footsteps and the birds chirping!! I remember sitting on the road and breathing fresh air. It was a wonderful morning and I wish I could wake up to it quite often… I finally convinced myself that I had to head back too. I guess I reached the hotel around 9:30AM, had breakfast with my friends and started packing to check-out. The simplicity, warmness and contentment that I had experienced was overwhelming!!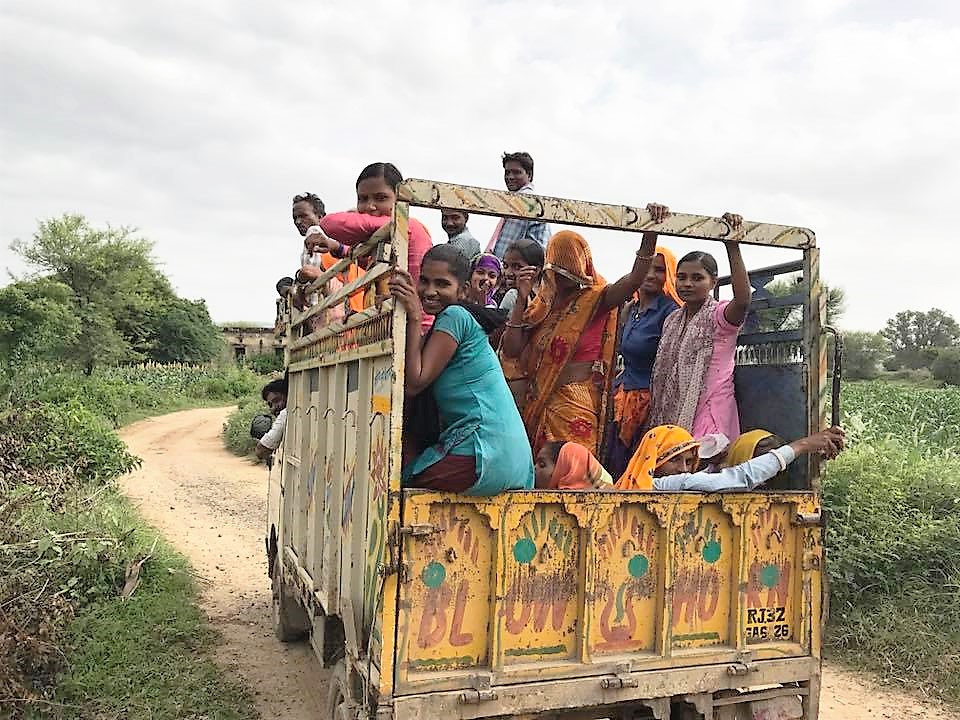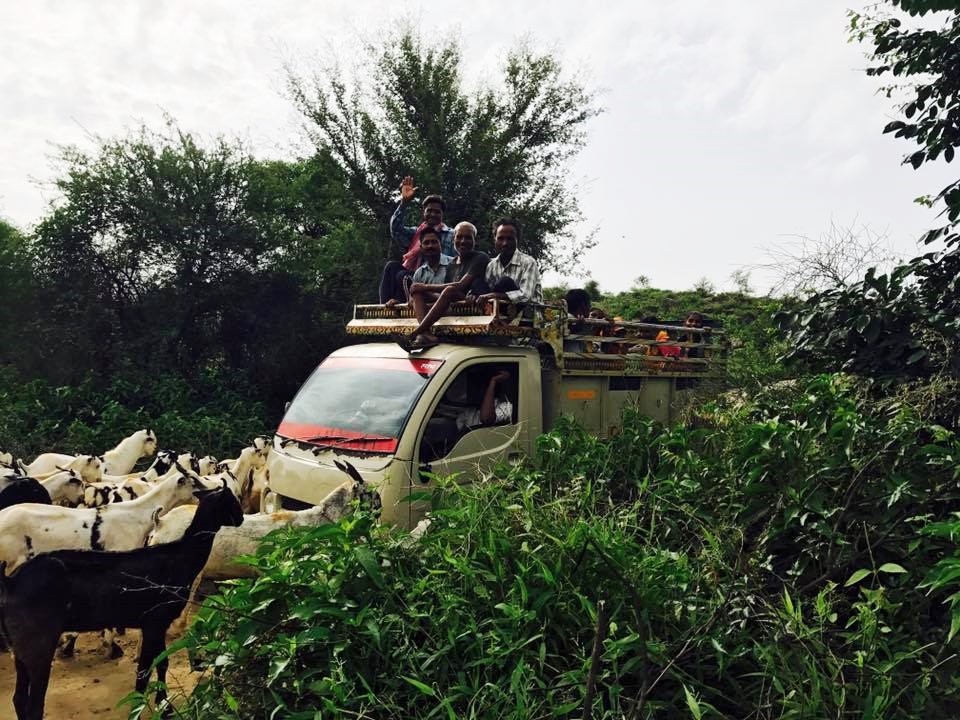 Ohkay so might be wondering which village am I talking about and how I came here???
Thanks to the Independence Day weekend; me and my friends planned for a road trip to Alwar, Rajasthan. You can easily go for a one-day retreat as it's just about 3hrs drive from Gurgaon and not much to do in an around the place. However, if you plan this trip for a day, I would suggest you leave by 9:00AM so that you manage to reach the hotel by 12:00 -13:00hrs. You can check-in and relax at the hotel, enjoy your lazy lunch in the afternoon and venture out in the evening. That will be the perfect start of your short vacation.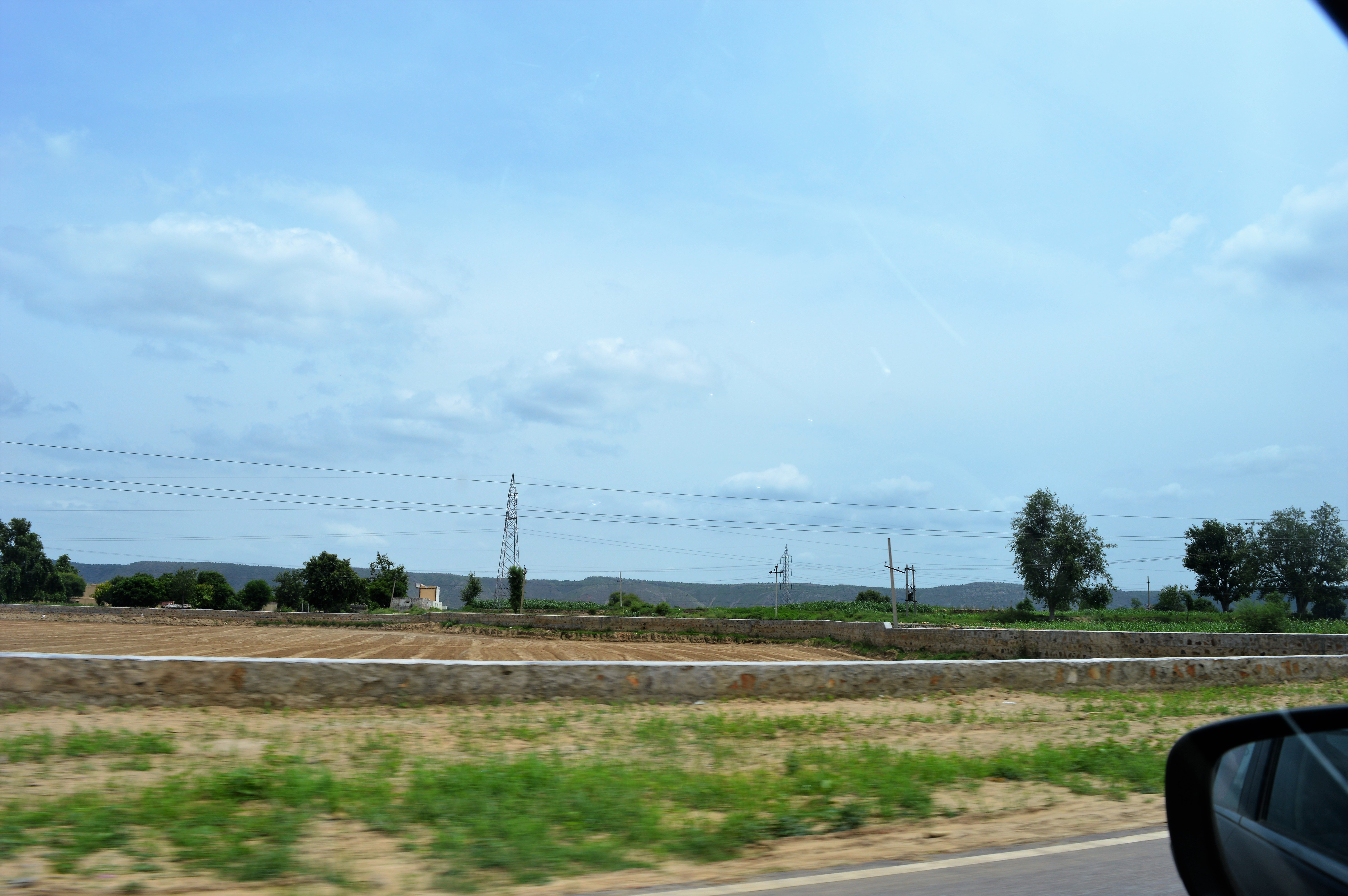 Trees and Tigers Resort where we were to spend our night happened to be located in Kushalpura village. The resort had 14 luxurious cottages with beautiful and spacious rooms. Whether you call it the best or the worst part, this place was really far away from the main town. You won't be able to locate at one go so you have to carefully follow google map and keep an eye on the road where you see the sign board.
Siliserh Lake
After the lunch at the hotel, we decided to visit Siliserh Lake. Siliserh Lake is beautiful and serene. If you want to go for a boating, you need to make sure to reach before 6PM. I'm sure it'll be an awesome experience to take a boat ride. In case you're not able to make it on time, you can purchase the entry ticket to the Lake Palace and enjoy the panoramic view of the lake. Ticket cost is 100Rs per person and you get a welcome drink which is included. You have an option to choose from either a cold drink, coffee or water. There's nothing much to do or see in the Palace, just the view of the lake which is definitely worth the amount paid. Oh yeah and you'll see monkeys all around you… snatching drinks from people and drinking!! Do take care of your belongings, not sure if they're harmful but you never know…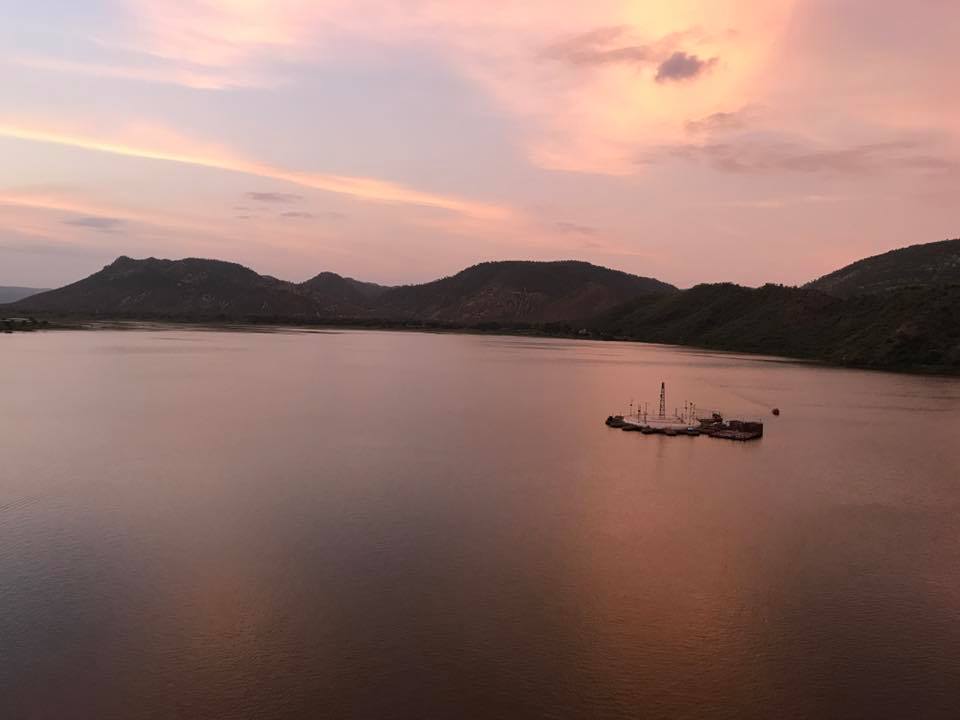 Since the place where we were to spend our night was about 20km from the main town, and we had to drive through the jungle to reach, we decided to head back right after the lake visit. Trees and Tiger Resort is a kind of a place where you can sit back and laze around, enjoy few drinks with friends and unwind. I don't think it would be a great idea for solo travellers but if you are with group of friends and if you are a nature lover, I guess you'll love the place. Also to mention, their food is very tasty.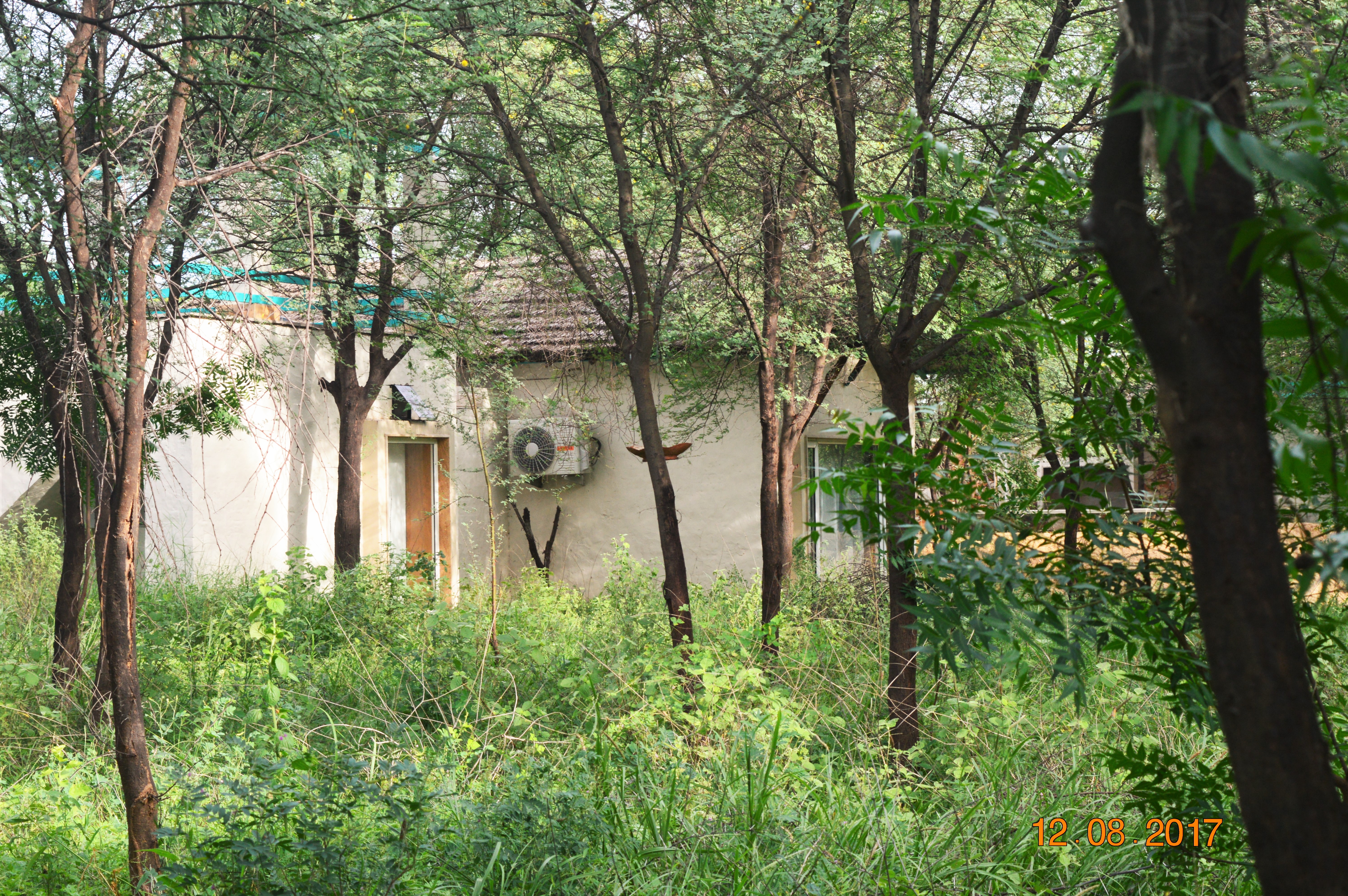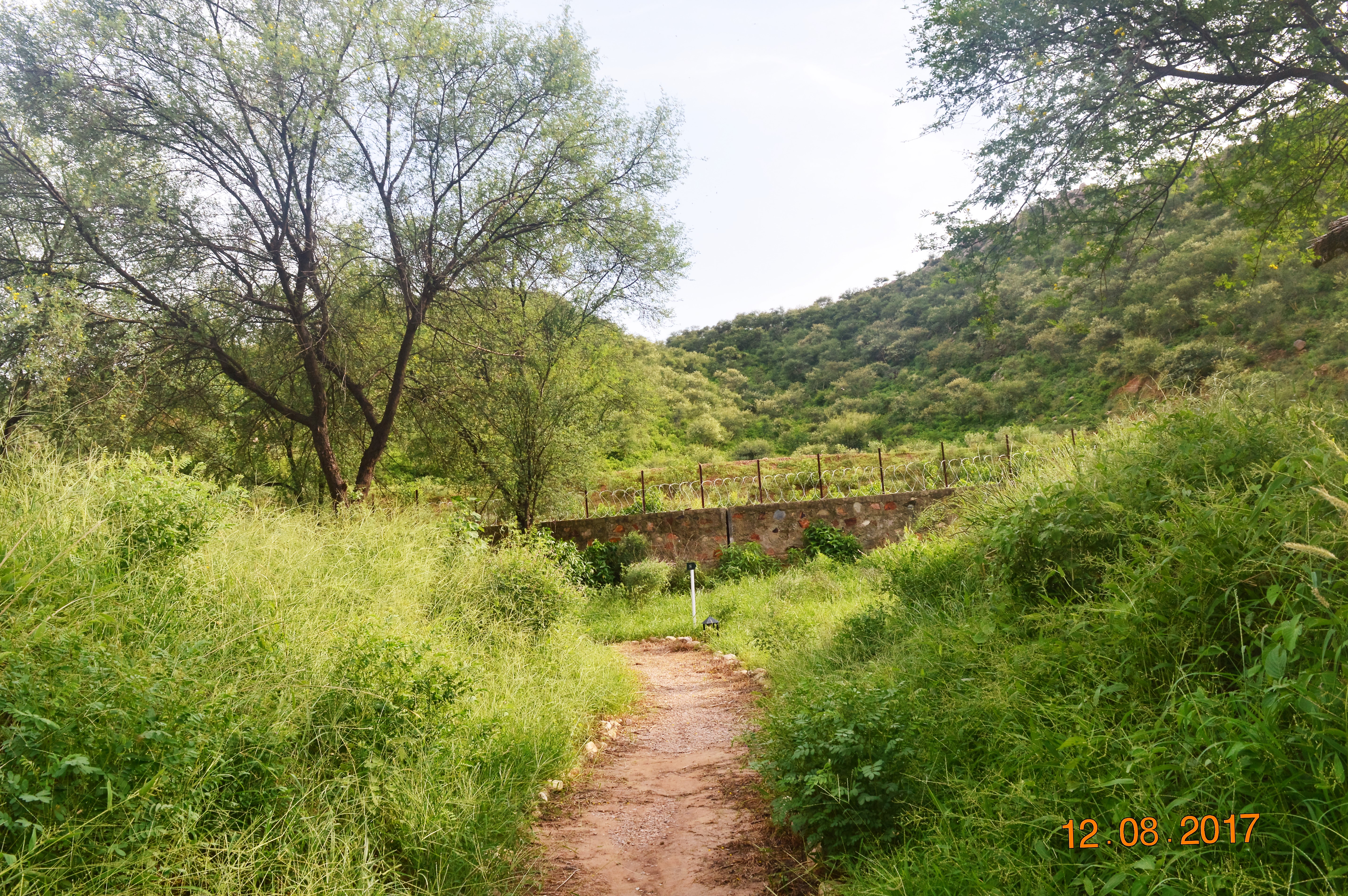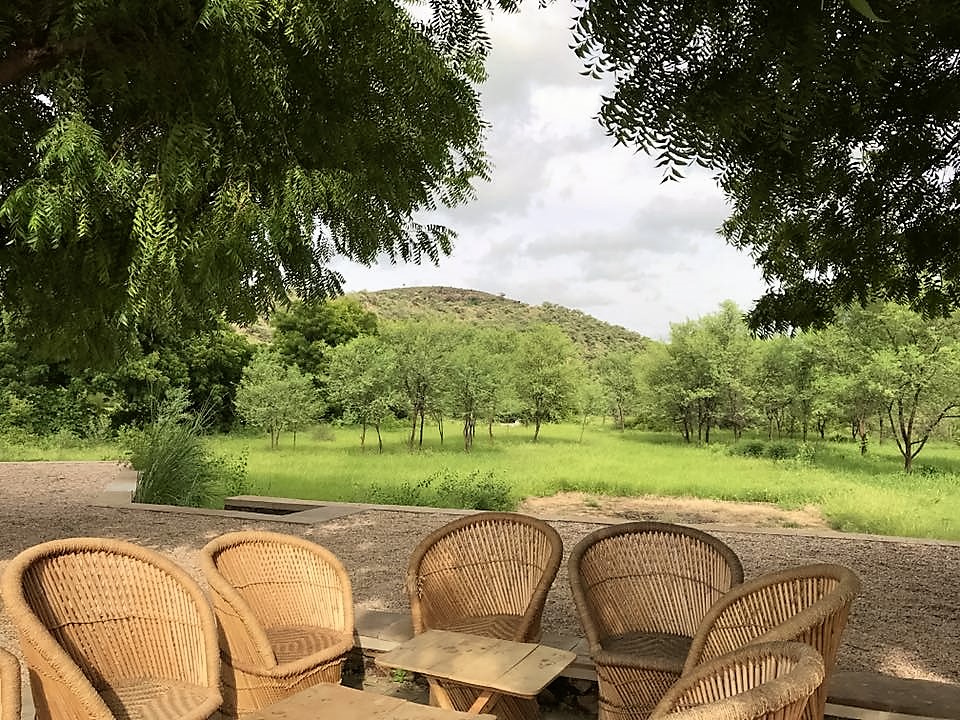 Bala Quila
We checked-out around 11:00AM and headed to visit Bala Quila. Bala Quila is a fort situated on top of Aravalli hill. When you enter the fort, there's nothing much to see as half of the area is restricted. Best part about it was the road that lead to it and of course the view of Alwar city from top.
By the time we left the place we were hungry and started searching for a place to have authentic Rajasthani food. Very soon we were sitting at Prem Pavitra Bhojnalaya, a pure veg restaurant located in Alwar city. It had the best rating in TripAdvisor and we didn't take a pain to search further. Their food is very tasty with extremely reasonable price and yea do not miss having kheer if you ever visit the place. After having the satisfactory lunch, we headed back to Gurgaon to resume our daily life.
Just one day away from the hustle and bustle of city life and a glance at the rural India was simply incredible and awe-inspiring.
Hope you enjoyed reading.
Cheers!!