The Ultimate Dubai Experience!!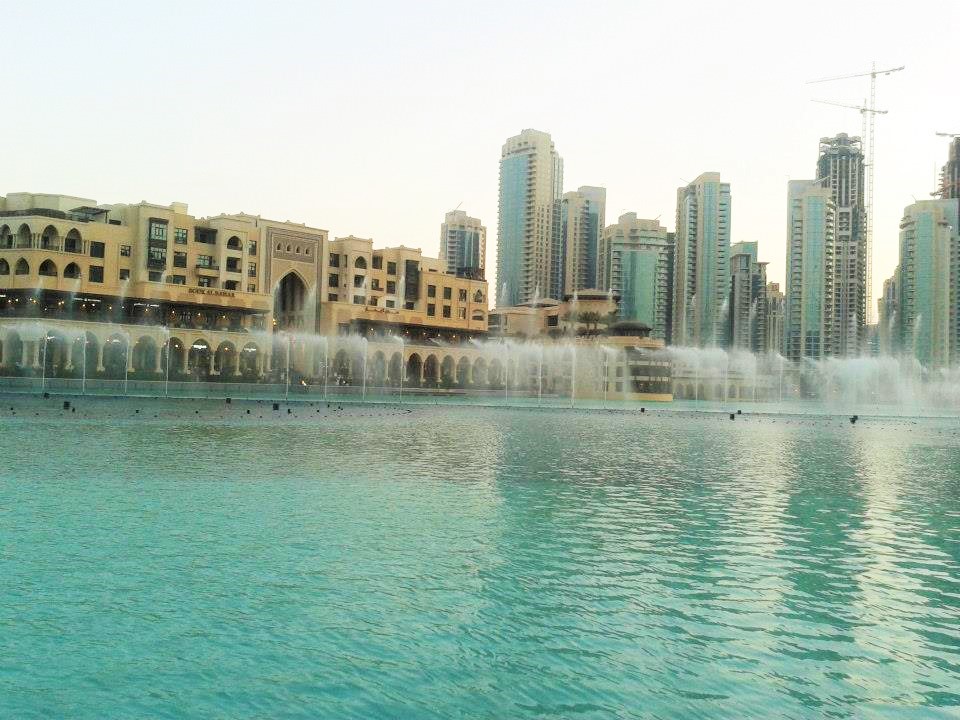 I clearly remember my first trip to Dubai as I was super-duper excited just with the thought of being able to visit one of the most happening place in the world.
Mode of Transport
All the LCC's of India travel to Dubai from Delhi Non stop and it's the most economical. So you can take either Spice Jet, Indigo or Go Air.
Another Low Cost Carrier you can take is Air Arabia from Delhi, but that lands to Sharjah and you'll have to take a bus from there.
You can also take schedule carriers like Air India and Emirates. They too fly non-stop but the fare is high compared to LCC's, hence more comfortable.
I have taken all these three modes in my multiple visits to Dubai so can definitely differentiate between them. I would personally not prefer taking Air Arabia.
Places to Visit
Souk Madinat
Souk Madinat is an Arabian themed market area which has premium shops and restaurants and bars. It has an amphitheatre too with nice fancy seating. Good place to stroll around and spend time with friends and family.
Burj Khalifa
I still remember the excitement I had felt when I first saw the tallest structure right in front of me. I have no words to express what I had felt then, but when I see it now; it is just a tall building and nothing else.
Anyways, visiting Burj Khalifa and watching the Dancing Fountain was incredibly exciting. There were people from different countries assembled to see the Fountain Show and the entire area was so lively and full of energy. People taking pictures standing in front of the Burj Khalifa and trying their level best to capture the entire building. That is tough… Lol.. you have to lie down on the floor and click if you want to capture the entire Burj Khalifa in the pic. I have one though.. me and Burj Khalifa!!
Smiling faces, high on energy is what I remember of that place!! Hence for people traveling to Dubai for the first timers Burj Khalifa and the Dancing Fountain is a must visit.
Dhow Cruise Dinner
Dhow Cruise Dinner is a two hours' sail through the Dubai creek overlooking the skyscrapers. You can enjoy the music and the tambura dance show as you have your dinner. It is a great way to have a relaxed evening with friends and family.
Desert Safari
Next day we had Desert Safari waiting for us. Hotel pick and drop was provided by the tour operator. It was fun screaming inside the vehicle when the driver drove through the dunes!! After the dune bashing, the driver stopped the vehicle in the middle of the desert and gave us time to walk in the desert, click some pics and play with the sand. Multiple vehicles took a halt there and everyone was enjoying the sand and clicking pictures!! You can also choose to pay and experience quad biking if you want.
It finally ended with BBQ dinner in a camp organized by the tour company. You can buy souvenirs from the shops inside the camp if you wish. Definitely smoke shisha and enjoy the buffet dinner. Oh I forgot to mention, belly dancing and tambura dance will definitely keep you entertained!! The 4X4 drive is thrilling and super fun and definitely a must experience.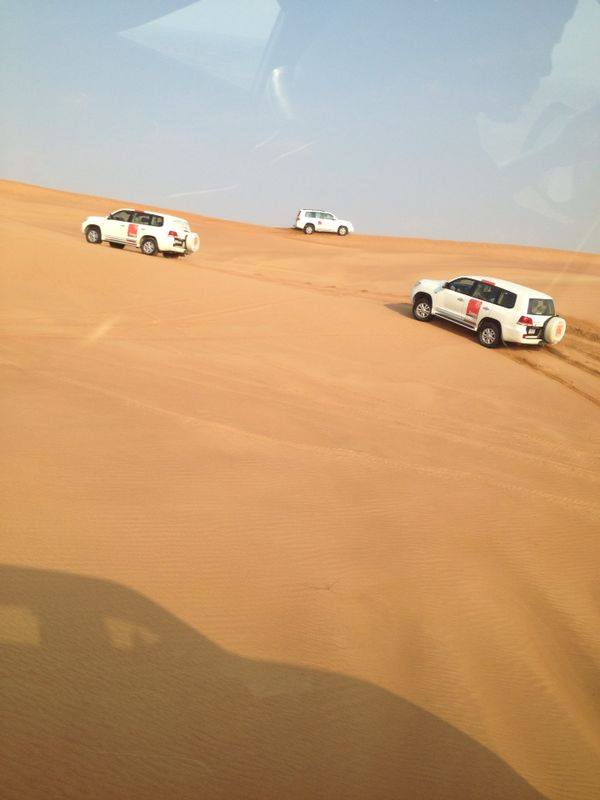 It's time for Party!!!
Cavalli Club
Besides these "MUST DO" activities in Dubai, I would definitely want to mention the fantabulous clubs to party. The city never sleeps and for party animals you have ample of choices to choose from. If you are looking forward to enter a high end club, make sure that you are properly dressed. Stag entry is NOT allowed; you can be in a mixed group though. I still remember the night when we were denied entry at Cavalli Club. That is because I was alone accompanied by three of my male colleagues. I admit I felt sad; after all I was dressed up for Cavalli.. I don't even remember the next club we hit that day; I was least excited to go anywhere else. However, in my next visit I did make it to Cavalli Club and I must say it was awesome!! Club is pretty big and if you are looking for luxury you'll find in here. If you want to book a table they were asking us 25,000AED!! Ohh we didn't book it.. way too much money. But yea we did enjoy our beer and dance on the floor.
Armani Prive
That moment when we entered "Armani Prive" is still fresh in my mind. It felt like an achievement after getting denied at Cavalli on my first visit. Since I was with 3 of my male colleagues, and after being denied from Cavalli we had learnt that we wont be allowed to enter Armani either. So, we played smart; I saw a girl coming alone and approached her to request if she could join us. Thankfully she was "okay" and 2 girls and 3 guys were definitely not an issue. It was a rocking night with DJ Soulplay!! Just to mention a pint of beer in all of these clubs is about AED45 – 50, which is as good as any high end clubs in Delhi, so not much of a difference.
Anyways I felt Cavalli was better than Armani. My personal view… you might disagree.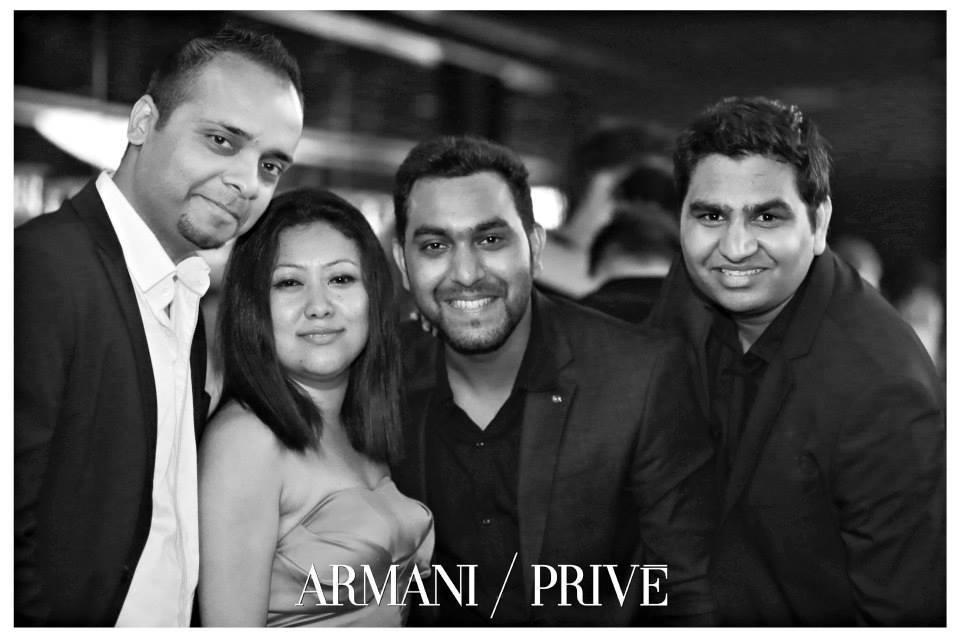 People by Crystal
Other nightclub we visited was "People by Crystal" at Raffles Dubai. Had heard a lot about this place too so wanted to explore, however the day we visited was a Bollywood Night so I somehow could not enjoy much. The place was nice though. So yeah.. for the party lovers "DUBAI" has lots to offer.
Barasti Beach Bar
Great place, great ambience, great music!! Awesome way to unwind with awesome people. You can relax and enjoy your drink near the beach or dance your heart out in the dancing floor, it's absolutely your choice. Best part of this beach bar is that you don't have to think too much about your attire. You can choose to wear your high heels or be your comfortable self, absolutely up to you!!
I have visited this place multiple times and every time I did so, I have thoroughly enjoyed it.
Dubai Beaches
You can definitely enjoy the beaches in Dubai. Either you go to Jumeirah or Kite Beach that's your choice. Personally I prefer Kite beach.
Jumeirah Beach
Jumeirah Beach is a white sands beach and I must say a good place for sunbathing and having a relaxing time with friends!! In the evening you'll see lots of people playing with the waves and it sure it a pleasant sight. You too can indulge in the activity and am sure you'll have fun. For me; I love sitting beside the sea shore and enjoy the sound of the wave.
Kite Beach
Again a white sand beach, Kite beach is popular for kite surfing. I felt Kite beach to be more cleaner Jumeirah Beach. It has a lot of activities, most popularly kite surfing and kayaking. You can definitely find a less crowded spot and enjoy your time there. Get involved in activities if you want to. Nevertheless, you'll not regret.
Shopping heaven in Dubai..
What excites me the most is the shopping part of Dubai. I remember after being at work the whole day, I had to catch an Air India flight to Delhi at night. I was already super tired and after clearing a really long queue as I was about to approach the counter, Air India announced that they were overbooked and could not take any more passengers. There was commotion at the Airport with people being denied boarding. Air India staff was trying to calm the crowd saying they would provide accommodation and assure the next day flight but nobody was listening. People had further plans and it was being hampered because of the Airline's miscalculation. They simply overbooked the flight and announced they won't be able to accommodate anymore. The security at the Airport had to intervene to calm the frustrated crowd. Everyone was sent to Sharjah but I insisted to book me a hotel in Dubai and they did. Why I'm narrating this experience is that for me Air India came as a blessing in disguise.
The flight next day was at night and I had the whole day in Dubai. Wondering what I did? Shopping!! I spent almost 6 hours in Deira City Centre as it was the nearest mall from the hotel. Air India had organized a pick up and the best part is an upgrade to Business Class. I wouldn't mind getting denied boarding for that again 🙂
I prefer Dubai Mall too as you'll find lots of brands and good collections. If the sale is going on, you'll easily land up spending 6hrs and not know about it. You'll be lucky if you are in Ramadan time as they have lot of sale in every shop. I remember buying Bath and Body products.. 3 creams for just 70AED. Even Victoria Secret come up with a good sale on those days!!
You can also visit Mall of Emirates (MOE); a high end mall with high end brands!! However, they have mid range brands do. H&M has a good collection there with a cosmetic section too. My mall visits never ends without hitting H&M. I love Dubai for the kind of shopping experiences that it provides.
For Foodies
You will never miss Indian food as there are lots of Indian and Pakistani restaurants. Go to "Shahi Mughal" a Pakistani restaurant if you are a non veg lover. Food is finger licking!! I bet you'll love it.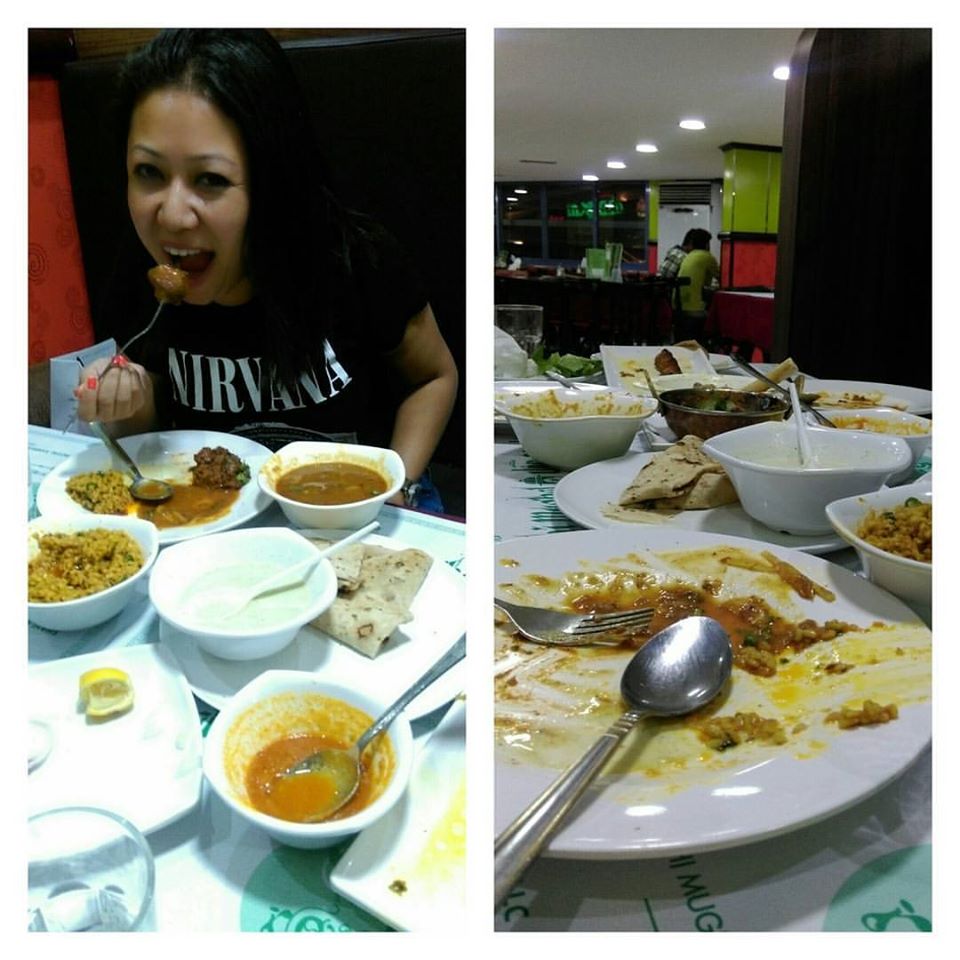 If you want to have Tibetan food; momos or noodles or if you want to have a Nepali Thakali Thai you can hit Everest. Their Thakali Thali is simply awesome.
MUST VISIT…
Dancing Fountain
Burj Khalifa
Dhow Cruise Dinner
Desert Safari & BBQ Dinner
Last but not the least; Party Hard and Shop till you Drop!!
Hope you enjoyed reading.
Cheers!!