Lagos – Remarkable Five Days!!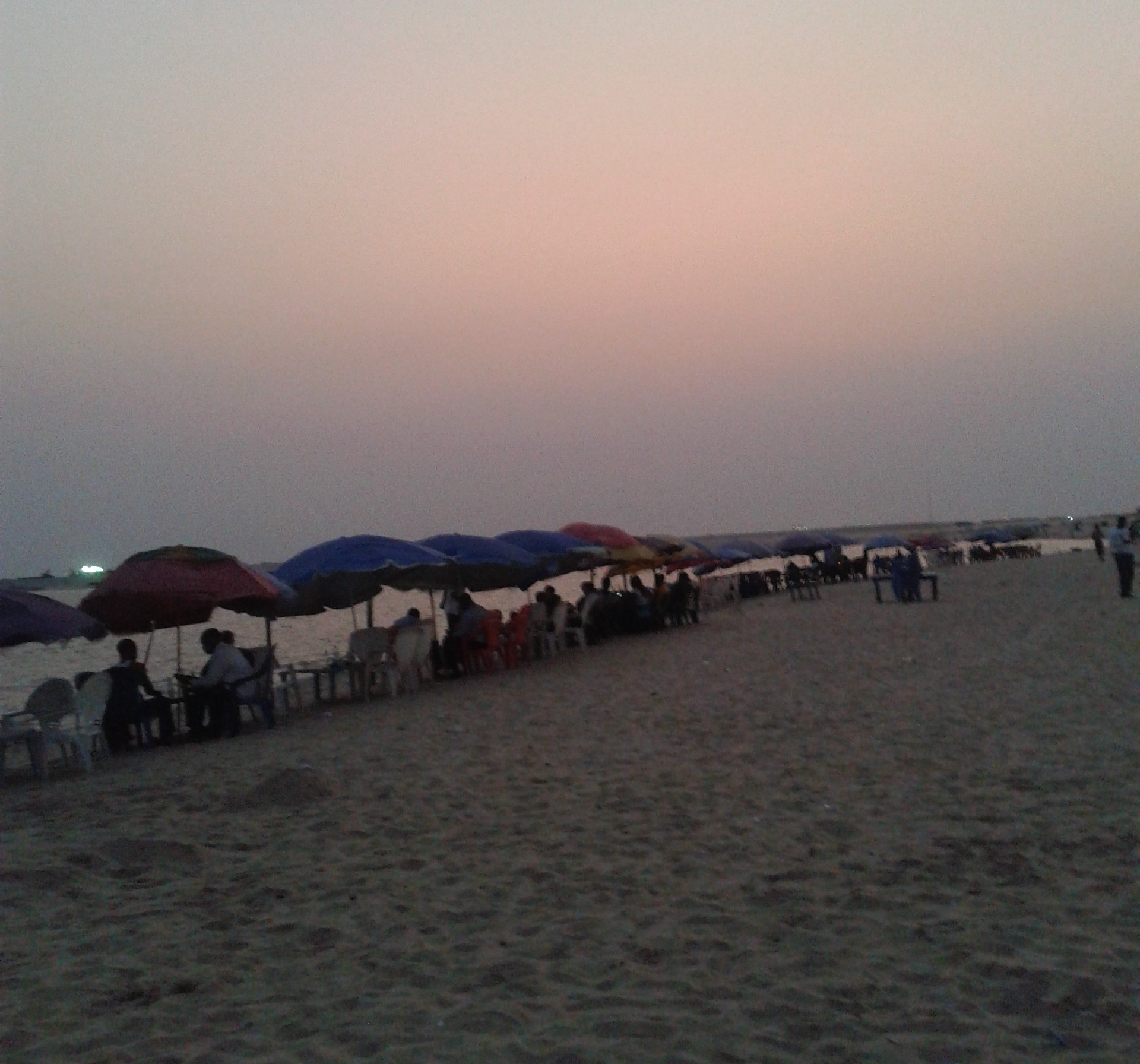 It was not by choice that I visited this place and I must admit I wasn't quite happy about it. Giving it a thought now, I'm glad that I didn't have a choice to say NO. Let me be honest I had not heard good reviews of Nigeria and I was a little scared to travel alone but my job demanded me to be there so I had no option. Before traveling I did receive lots of suggestion like not to use my credit card anywhere, not to move out alone… and I strictly followed that.
So yeah; little scared and unsure about what was waiting for me at the other end, I took that Etihad flight from Delhi to Lagos. I guess it was for about 15hrs duration with a halt in Abu Dhabi. All that I remember of the flight is that Etihad's hospitality was great, better than Emirates is what I felt. One very peculiar thing I noticed and clearly remember is that everyone started clapping the moment we landed in Lagos. It totally took me by surprise and I didn't know what to do. I kept wondering what had just happened?? Why is everyone clapping? I didn't have an answer then but yea in my second visit to Lagos, which was with Ethiopian Airways the same thing happened. People clapped when we landed at Addis Ababa as well as when we landed at Lagos. Hence I presume that probably it could be a tradition in Africa; to clap when the plane lands. Even I clapped the second time and I enjoyed 😛 So; people when you visit Africa don't be surprise when people start clapping, rather join them. Clap and be happy that you landed safely!!
Day One… Landed to Lagos
Alright, so I landed in Lagos and to my surprise I had a person waiting for me to help me clear the immigration and check-out process. It was such a relief; I didn't have to go through much hassle. I had not done much research before traveling but after reaching there I got to know that Nigeria is divided in mainly; Mainland and Victoria Island. In this trip I was travelling to Lekki which is in Victoria Island and that's where you can play with the Atlantic Ocean. After about more than an hour drive, I finally reached my hotel and crashed the moment I saw my bed. It was a hectic day and another long day was waiting.
Day Two…
Keeping aside my working hours, let me focus on the after working hours when I was accompanied by my clients every day to take me out to show the place. After the hospitality that I received and being surrounded by such warm people, I seriously felt that we simply judge with assumptions. They were the warmest and friendliest people I have ever met; it felt like home.
In the evenings we would go out to the beach and relax or sit in a restaurant and have dinner. Not to forget the most famous dish of Nigeria; Suya and trust me it's delicious!! I got to mention that it's best when it's served in a newspaper. If you're visiting Nigeria, your visit is incomplete without tasting Suya (am talking to the Non Veg lovers here). To be honest I did not taste any vegetarian food so I have no clue what's on the plate for vegetarians.
Day Three…
Day two is when we decided to watch a movie and so I can never forget Jack Reacher as I had watched Tom Cruise in a theatre in Lagos!! Work did not seem like work anymore as I was surrounded by such lovely people.
Day Four…
On the 3rd day one of my client suggested we should visit Bogobiri and she would do anything to convince rest of the people saying that the place is amazing. I was just the follower but I must say she was absolutely correct. Bogobiri is an ancient looking restaurant and the ambience inside was so lively and energetic that I thoroughly loved the place. They had an open mic night that day and the talent which was showcased was simply A-M-A-Z-I-N-G. I guess these people are born rappers!! Every single person who was holding the mic was just … I have no words to express. They were hilarious and the words they were using in their songs was like "okay".. what did I just hear?? Each one of them nailed it completely. I guess we kept laughing for a very long time even after we left the place. Oh what a remarkable night it was!! Grabbing Suya on the way we went back to the hotel and I secretly wished that the stay would have been a little longer as the next day was the 5th and the last day for me.
Day Five …
Waking up with the feeling that it would be the last day was a little disappointing. All the people in the office had been so friendly that I had started to feel like one of them. Bidding adieu was not easy but again every thing whether good or bad has to come to an end. So yea, after work I had my share of goodbye note to the ones who wouldn't be accompanying us in our evening out.
I had a flight to catch early morning back to Delhi, but hello… the night was still young!! My girls decided that we go out clubbing and yeah I was instantly in the plan. Nigerians definitely know how to party, hence the saying "Work hard, party harder".
I guess we had to rush so that I could pack and get some sleep before I leave for the Airport. What a classic end to the trip.
And Finally back to Airport!
I somehow managed to sleep for a couple of hours and reach Airport on time. Lagos Airport is not great at all. They make you open your suitcase and check it with hand so you have to make sure that you reach Airport on time as the queue might be pretty long. Another annoying thing is that Airport authorities and Airline staff keep asking you "will you buy be a breakfast?" I seriously could not understand what were they looking for and I avoided them completely. This again made sense in my second visit when someone asked me the same question and I bluntly said "I don't understand what you mean", he opened a notepad which was in front of him and there it goes … there was couple of Naira lying in his notepad. He was asking for money, shocking!! Which Airline staff does that?? I have seen that only in Lagos, not sure about any other places.
Anyways forgetting the Airport experience, overall Lagos visit was extremely remarkable. You will enjoy if you are visiting Victoria Island as that place is lively and lots of places to sit and chill out in the evening.
Things to remember:
You will need a yellow fever vaccination before travel and it's valid for 10 years. Make sure you get it done.
It's not an electronic visa. Visa is stamped in your passport so keep time in hand.
I did not carry credit card as suggested so you can follow that too.
I was lucky to be escorted by locals all the time but honestly I would not have felt safe if I had to venture out alone.
You should prefer to stay in Victoria Island rather than Mainland. In my second visit, I stayed in Mainland and trust me I just did office and back to hotel. I didn't even step out, not even once. I didn't feel safe at all.
Do taste "SUYA" – It's a grilled beef. You'll find it everywhere, even on the street.
Visit Bogobiri if possible in the open mic night. You'll have the time of your life.
And at last – PARTY HARD!!
All these are my findings, you can have a different point of view. Pay a visit and come to a conclusion, no assumption please.
Hope you enjoyed reading!
Cheers