Cairo & Giza – Exploring History !!
Egypt was all about history being unfolded in front of me. The trip was an impromptu as it was a business decision made at the last moment. However, on my 3hrs flight from Dubai to Cairo all I could think of was the gigantic Pyramids and the ancient Mummies.
Landing at the mismanaged Cairo Airport and getting in the long queue to clear the immigration was definitely not a good sight, but thank Gosh I was accompanied by one of my client who was an Egyptian so the hassled procedure was taken care off.
From Airport to Giza, where I was staying was about 1.30 mins drive and I must say I couldn't see much difference between India and Cairo's traffic. Upon arrival at the hotel, I got a complimentary upgrade to the Pyramid facing room, which was pretty exciting!! However I must admit, I hardly could take out time to stand in the balcony and enjoy the view because of my tight schedule. Nevertheless, something is better than nothing!!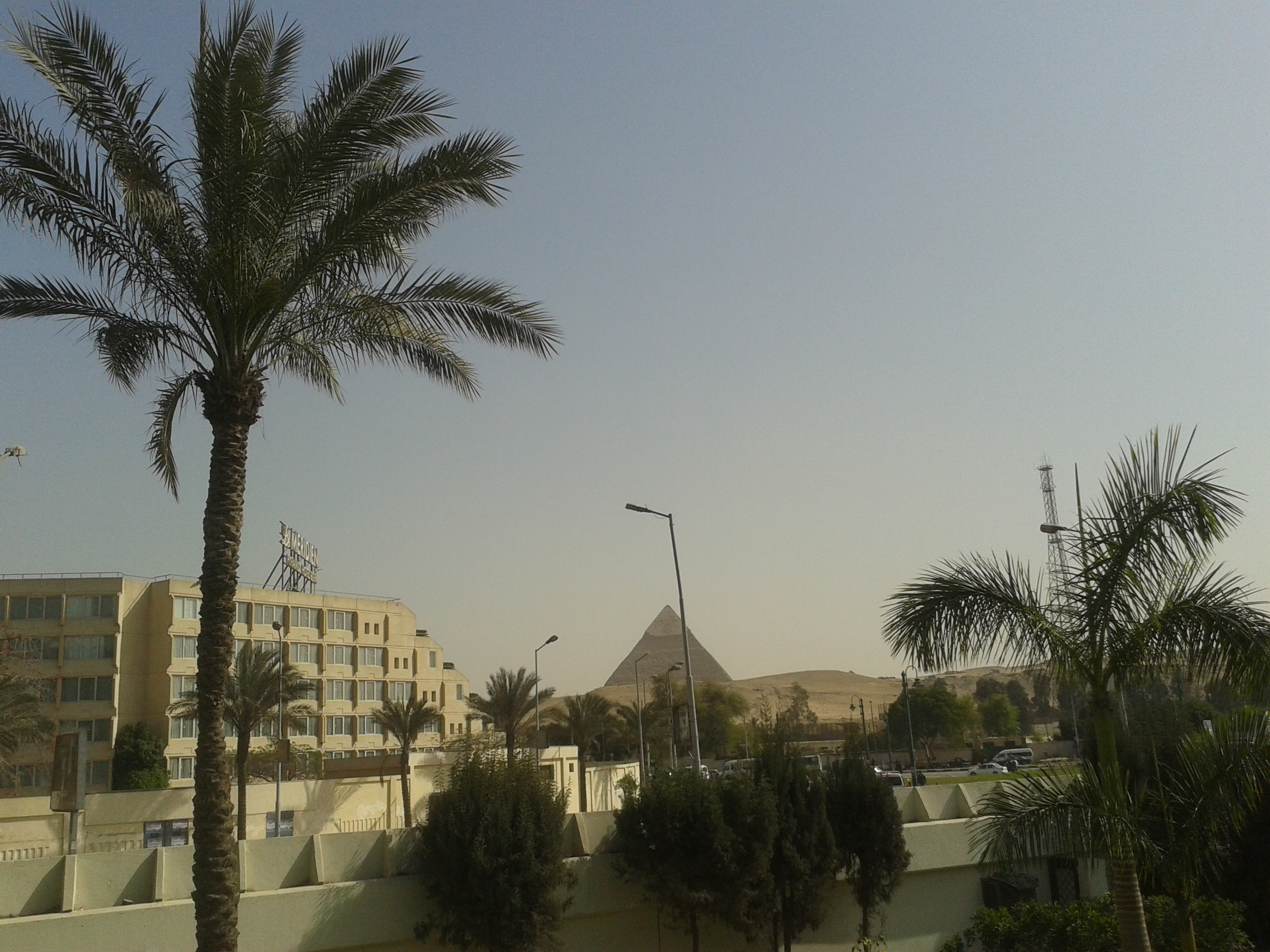 After 5 days of rigorous training, I finally managed to take a day off. My day was planned to visit the Pyramid in the morning, ancient Museum in the afternoon and end it with a Dinner Cruise at Nile river. I had expected it to be a perfect day and I surely wasn't disappointed. Thanks to my clients who had arranged for a guide and the chauffeur, I felt lucky that ways.
I started with the Pyramid in the morning, it was hardly a 10 mins drive from my hotel. If you are a tourist, be aware – "It might not be the best of experience as you expected". I was with the local, still the touts were so aggressive and annoying that they stopped our vehicle and continually forced to take a camel ride up to the Pyramid area. Thankfully, my guide came for my rescue and shoved them off. The hawkers too were very annoying, you definitely have to be very careful while handling them.
So the tip for Pyramid visit – Do hire a Taxi till the pyramid as the area is very huge and you cannot manage to walk. If you have patience and can bargain, please feel free to handle the touts.
Anyway, you can buy 2 tickets – One for the Area and the other if you want to get inside the Great Pyramid (this is optional). I would suggest do get inside the Pyramid; what's the point in simply seeing it from outside when you can have an option to view it from inside. I guess the entry to get inside the Great Pyramid is 200 EGP.
It was breathtaking to see that gigantic monument right in front of me. I must say those stones were of my height (I am vertically challenged but definitely not 4'11") so you can imagine how tall each stone was.
It was a long and hard climb up to the Kings Chamber but worth it. If you are claustrophobic or have a vertigo, it's your call to get in there. Honestly, I was scared initially but after I climbed the half of it, I felt better. When you climb till the Kings Chamber and get back to the ground, trust me you'll feel contented and happy for yourself that you made it.
Once you're done with the Pyramid, The Great Sphinx of Giza is awaiting. It's petrifying to see that huge monument (lions body and a human head). You can easily spend couple of hours visiting the Pyramid area, purchase some local stuffs; mainly pyramids as a souvenir to gift your dear ones. Please don't forget to bargain.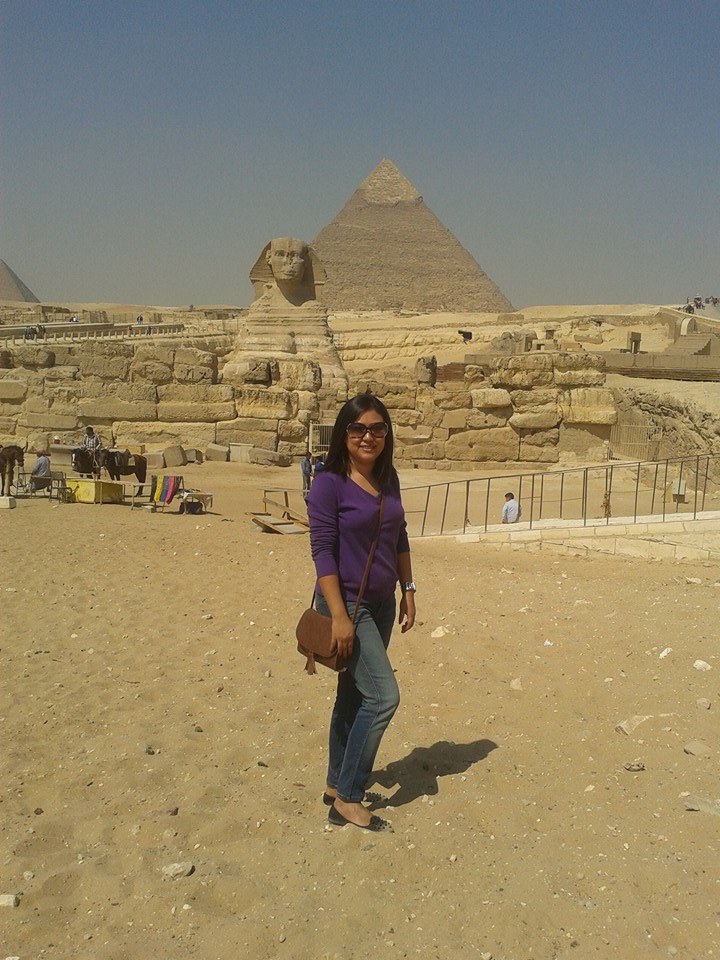 Post the Pyramid visit, we headed to the museum. Museum again has 2 tickets – One for the Museum entry and the other if you want to visit the Mummy room. You can see the extensive collection of ancient Egyptian antiquities which will leave you awestruck. After entering the museum I thought it's going to be worthwhile to visit the Mummy Room, but got to know that the ticket has to be purchased at the entry gate itself. Thanks to my guide that he did the running for me, so people – purchase the ticket in the entry gate itself if you want to visit the mummy room because you wont get the ticket inside. It will cost you another 100 EGP but I'm sure it's worth a one time visit.
I was a little scared before I entered the room because of whatever I had imagined a mummy would look like, but I conclude it was worth it. You are after all seeing the royal mummies, one of them would be a mummy of Ramses II.
So yeah, it was quite an eventful day for me to visit the Pyramid and the Mummies!!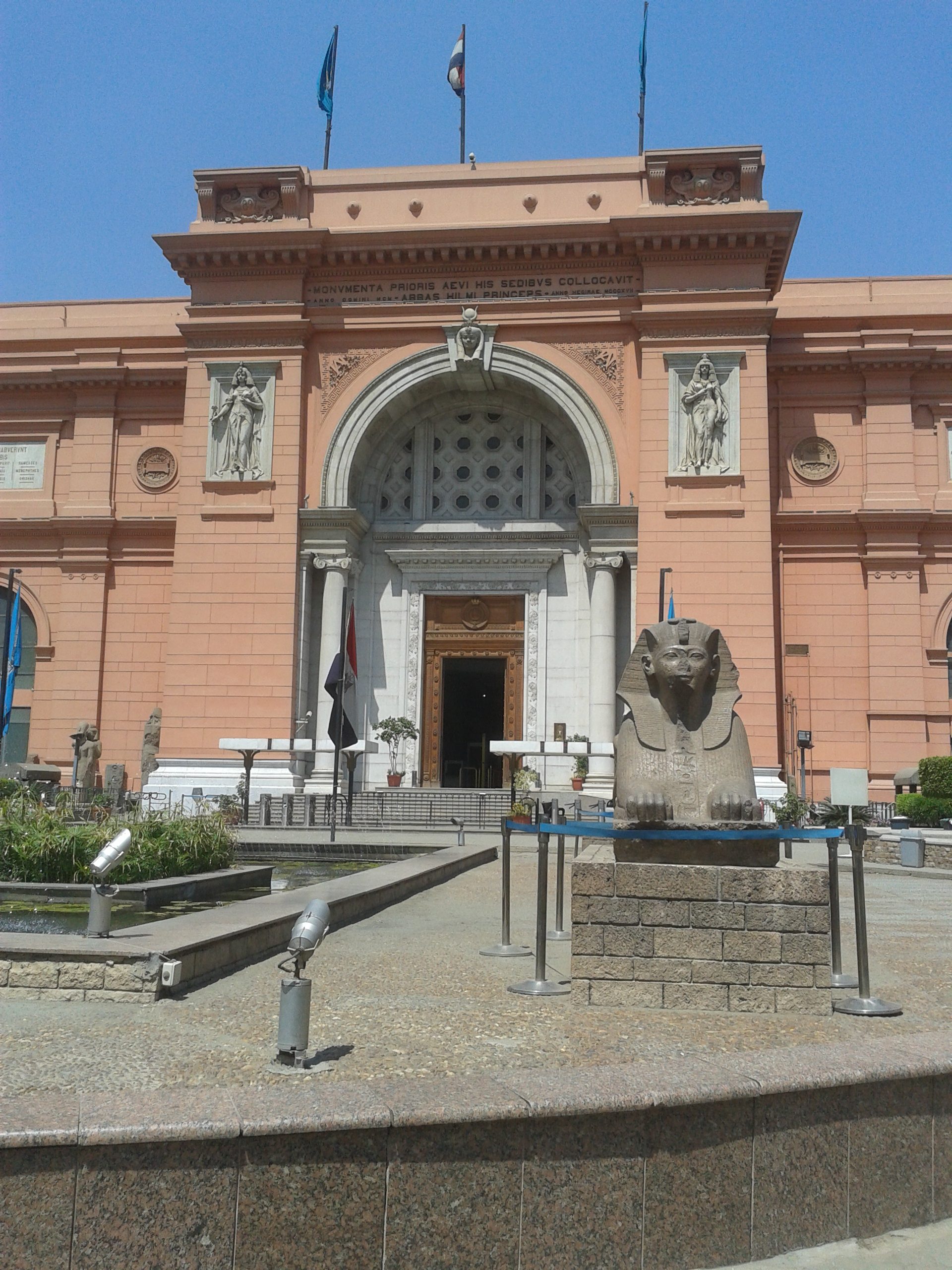 After relaxing at the hotel for couple of hours, I was ready to head to the 2 hours of dinner cruise on the River Nile. You can choose from the multiple options of the cruising restaurants, but yeah my clients had booked the Nile Crystal which was one of the best.
It was a great experience sailing in the world's longest waterway. You can simply enjoy the music, drinks and dinner with the breathtaking belly-dancing show. It is an exceptional experience to sail in the floating restaurant and I strongly suggest a MUST DO.
Long and exciting day finally came to an end and the training started as scheduled the very next day. Another 3 days of hotel and office and I flew back to Delhi with lots of experiences and memories that I had accumulated with me. Though the trip was much of business but in one single day I guess I managed to gather all I could while being their in Egypt.
Hope you enjoyed reading it.
Cheers!!