Trip to Kasol – My quest to find solace!!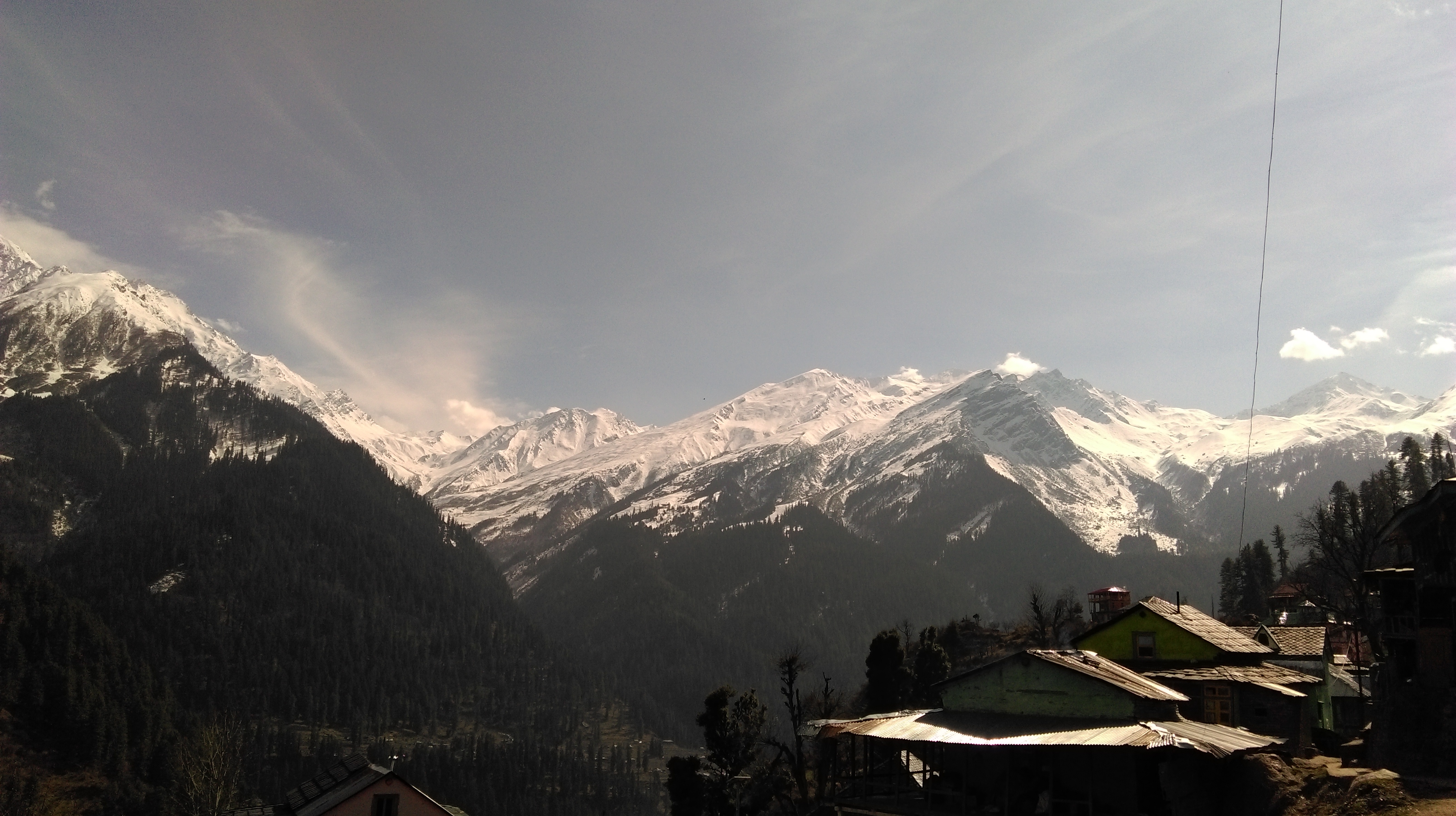 I decided to make a quick visit to Kasol to runaway from the hustle and bustle of city life; explore myself, be near to nature, admire its beauty and yeah… FIND SOME PEACE.
If you are wondering whether I found what I was looking for?? YES, I definitely did.
Mode of Transport
3 nights and 4 days short trip to Kasol was worth it. I took a Volvo from Majnu-ka-Tilla at 7PM which dropped me to Bhuntar around 8AM next day (there is no direct Bus service from Delhi to Kasol). I then took a local bus from Bhuntar to Kasol. Ideally you can either board a bus or hire a taxi from Bhuntar. If the Taxi costs you Rs900, bus will charge you less than Rs100. I opted for the cheaper option.
Bhuntar to Kasol was another 2hrs drive, considering the fact that it was a local bus so it stopped at multiple places to pick up and drop off the passengers. So yeah, it took about 14 – 15 hours from Delhi till I reached my final destination. It sounds tiring but I was super excited to take the much required break. What a relief it was!!
After reaching Kasol I checked out few of the hotels and settled with Holiday Home. It was a decent property. Their room rates start from 800 per night I guess. I opted for second floor, room with balcony in the front side so that I could read and write in the open air. It costed me 1300 bucks and was definitely value for money.
Note: My visit was in March which is an off season, hence the room rates were very economical.
Chalal…
I had already slept whole night in the bus, so without wasting much time I decided to take a shower, have breakfast and venture out. I had no clue what I'm suppose to do, so spoke to the receptionist who suggested I should trek to Chalal. Chalal is named as "The Trance & Psychedelic Party Village", however my motive was just to be near to nature and admire it's beauty, moreover I guess the time I visited was not the party time.
You need to cross the suspended bridge which is built over the Parvati river and hike through the tall pine tress to head to Chalal. The trek is very easy and don't miss to stop on the way and spend some time simply listening to the sound of the river. Oh! I forgot to mention, it was my solo trip as I wanted to spend time with myself and that's exactly what I did; filled couple of pages of my diary; read a book; listened to music; kept quiet and stared at what nature had to provide. Please don't think am insane, it was just a much needed break to unwind. So yeah… reached Chalal after about 1hr of walk ( you'll take max 40mins if you don't sit and watch the flowing river), sat in one of the cafe there; spent some time admiring the beauty yet again and left before it got darker. Day 1 ended and I could instantly feel that I was approaching towards my goal of finding solace.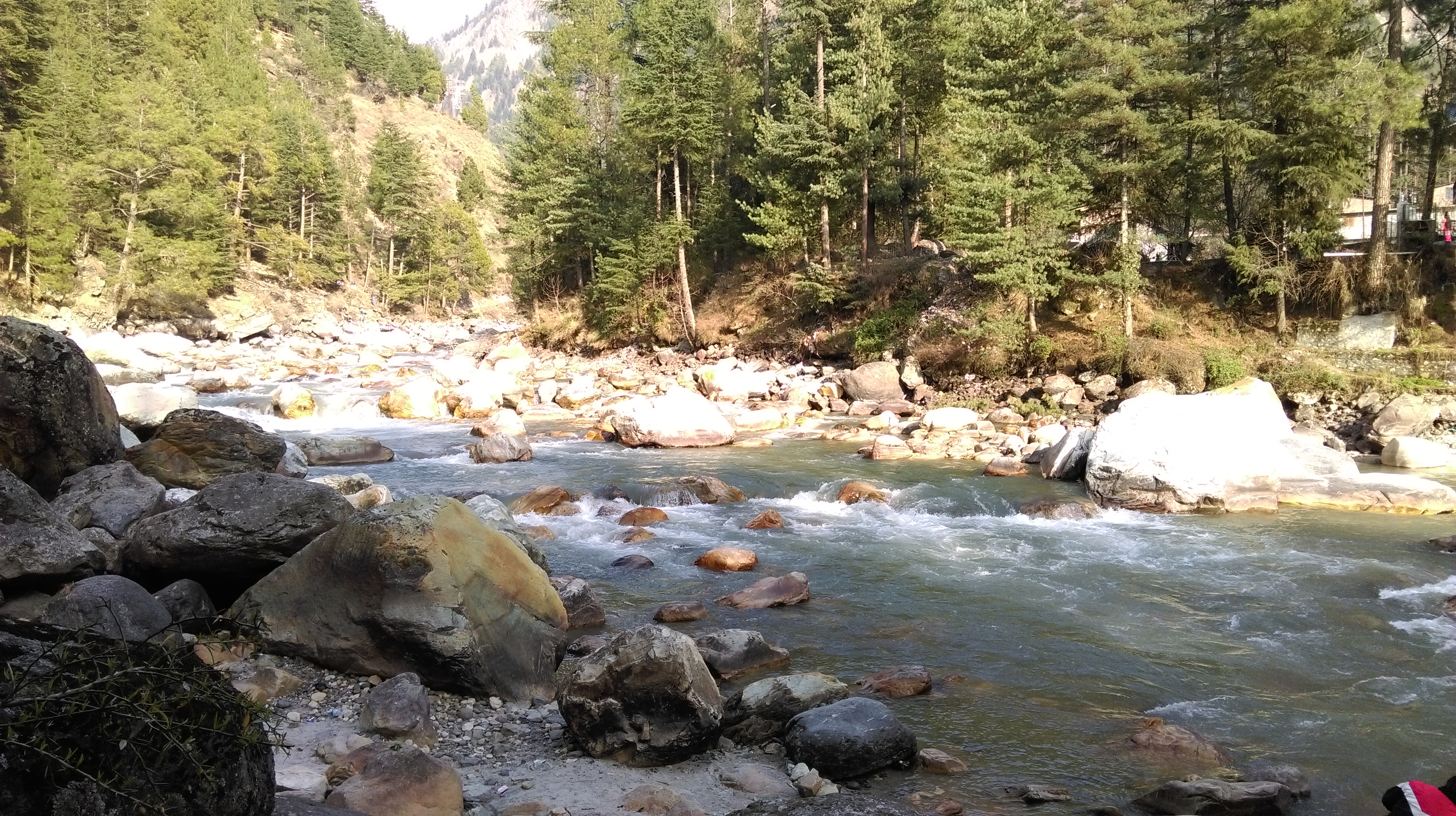 Manikaran Sahib on the way to Tosh…
Woke up next day afresh and after consulting with the receptionist, this time I decided to trek to Tosh. You can reach Bharsheni by road and trek to Tosh. On the way from Kasol to Bharsheni falls Manikaran Sahib Gurudwara, a must visit; even if not for the religious purpose but to have a look at the Hot Cave and Hot Water Spring. It's interesting to see how they cook their Langar using the hot water from the spring.You'll also be amazed to experience the difference in the temperature inside the cave and just 10 steps away from it.
Tosh
After reaching Bharsheni, you can start your trek to Tosh. It might be I guess about 4km away and an easy trek but I took about 3hrs to reach, halting at multiple places on the way. A walk to Tosh was so peaceful, I have no words to express… All I could hear was the sound of the flowing river and my footsteps. View from Tosh was mesmerizing; snow clad peaks and chilled breeze welcomed me. Tosh is a tiny village with scenic beauty. Nothing fancy and nothing much you can do there, just sit back, meditate and relax. It's peaceful and just staring at the beauty of the nature elated me. I spent the entire day at peace and walked back to Kasol. What an awesome experience!!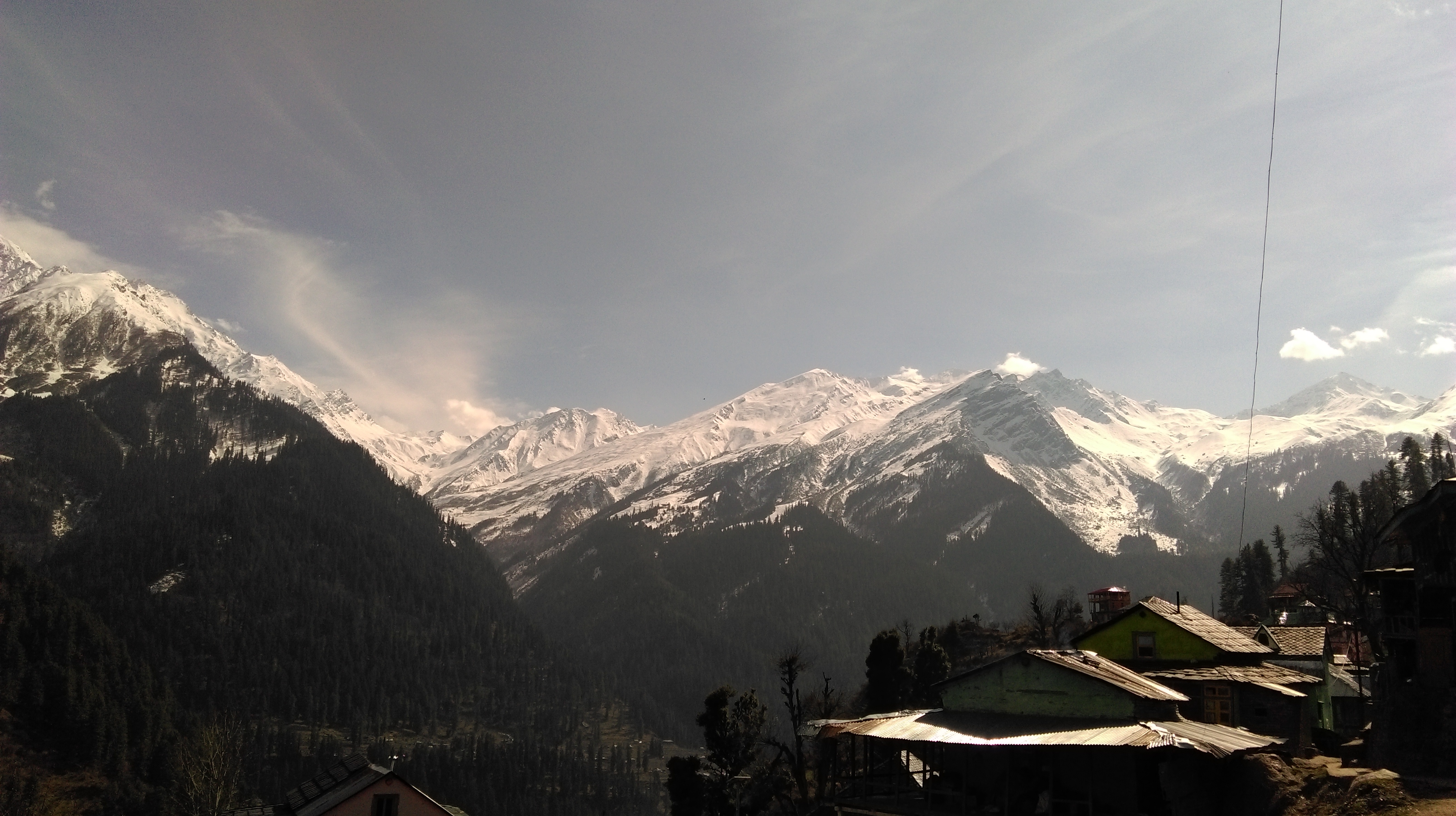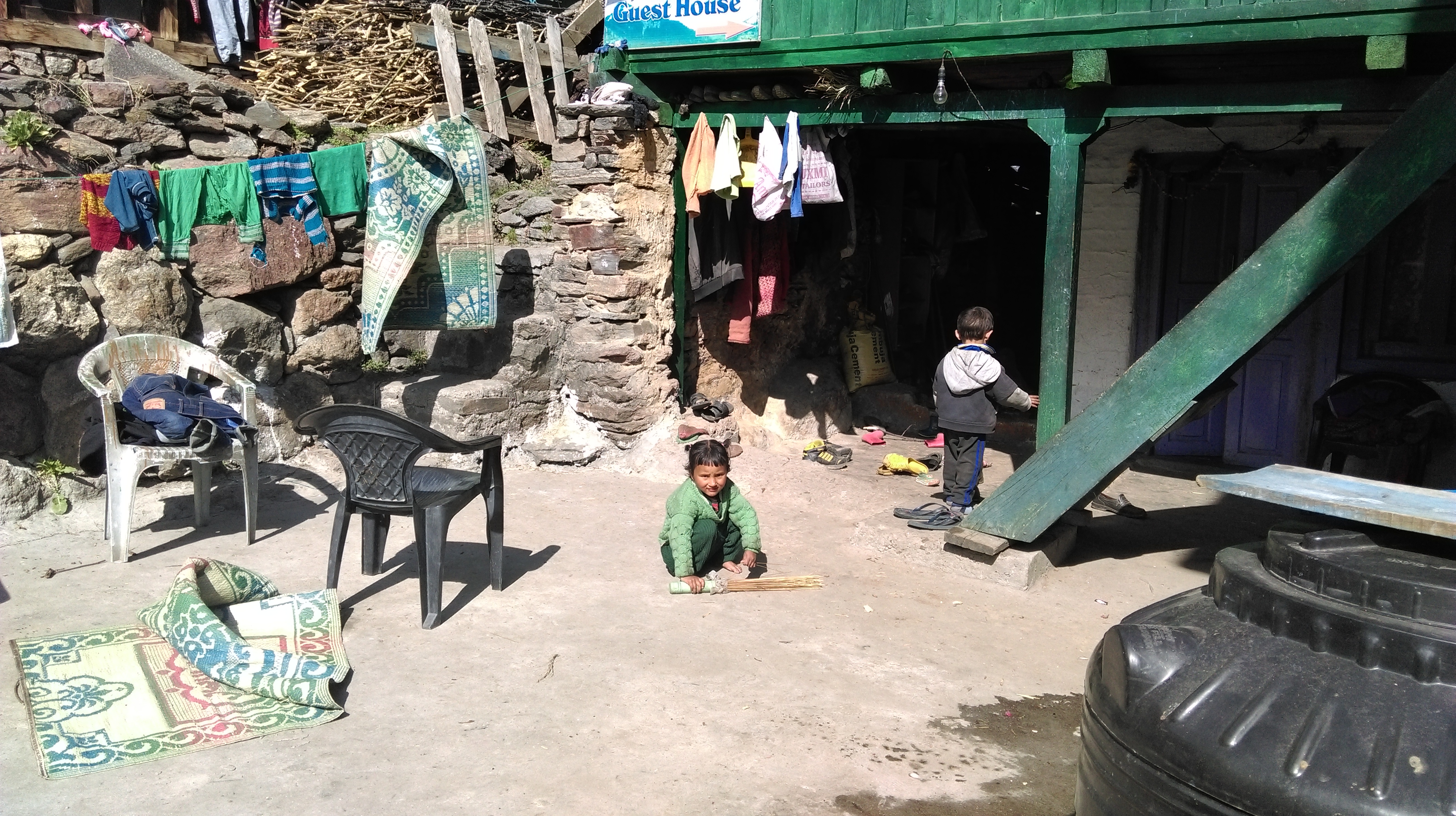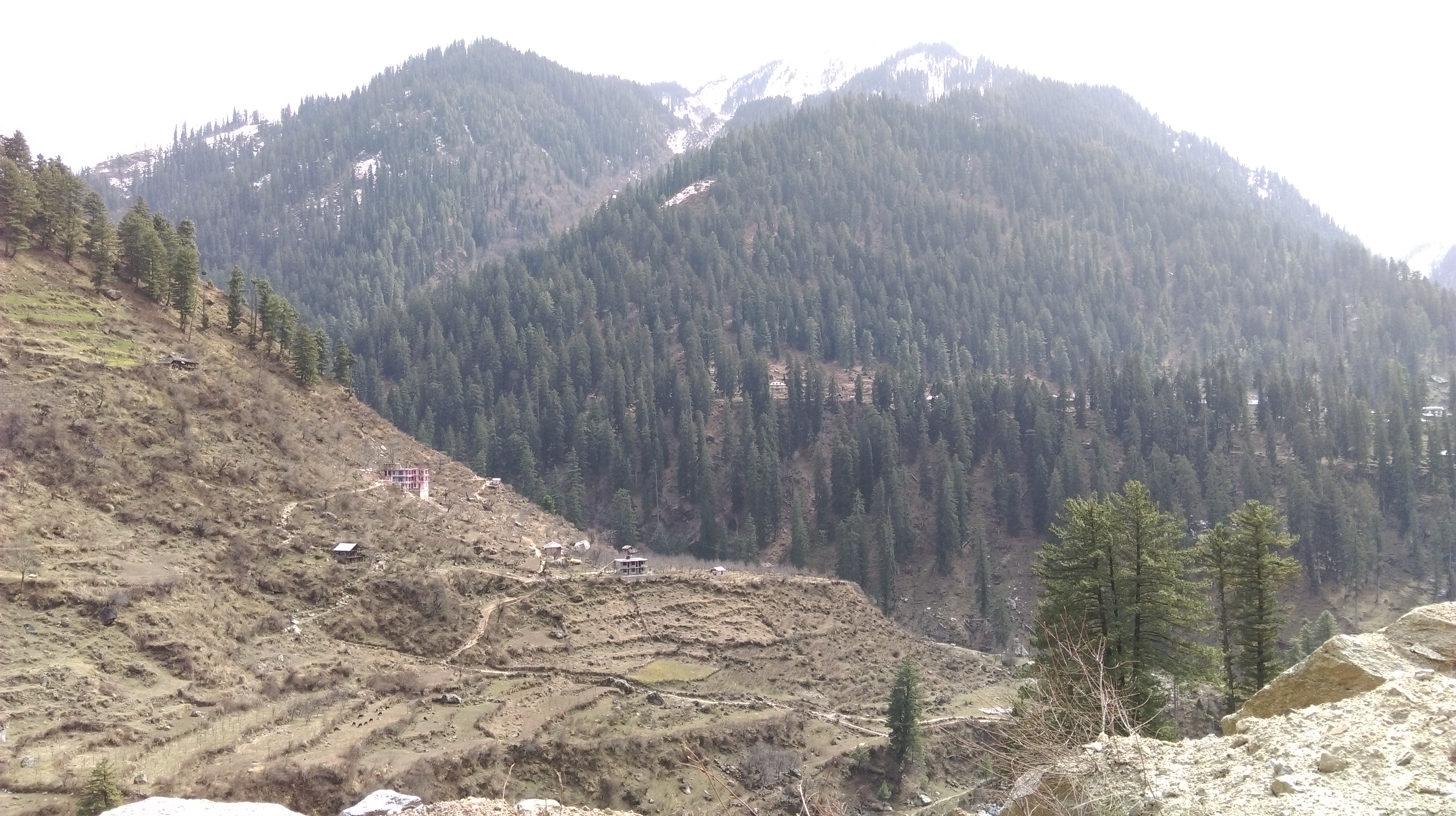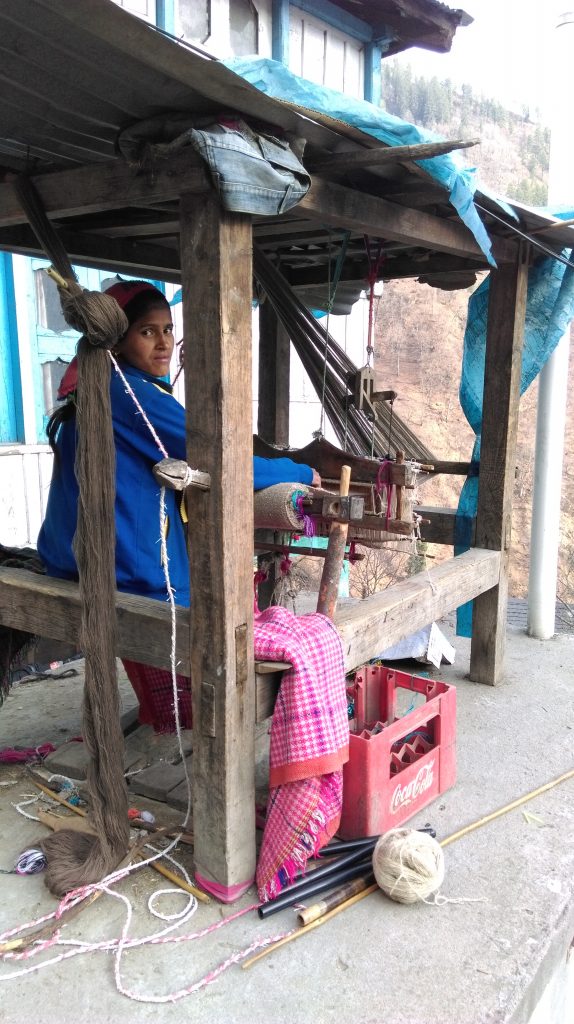 In the evening, you can experience good food at Moon Dance Cafe. You'll see people rolling stuff (you know what I mean right??) in almost every table!! Had a good dinner and left for hotel extremely happy & satisfied with myself for finally making this trip happen.
On the 3rd day, I pretty much had the whole day unplanned. Decided to walk to Alpine for lunch. What I liked the most about Alpine is that it's located on the banks of Parvati River. The sound of the river will take you to the state of tranquility. You can step down to the river, sit on the stones, click some really amazing pictures. Oh you will thoroughly love it, trust me on that!!
After spending couple of hours in Alpine, I decided to walk to Chalal again. I actually quite liked that village. Went to Fusion Cafe and spent some time in the evening, continued reading the book, admired nature, talked to couple of strangers and got back happy yet again. One last dinner at Moon Dance Cafe and the day ended.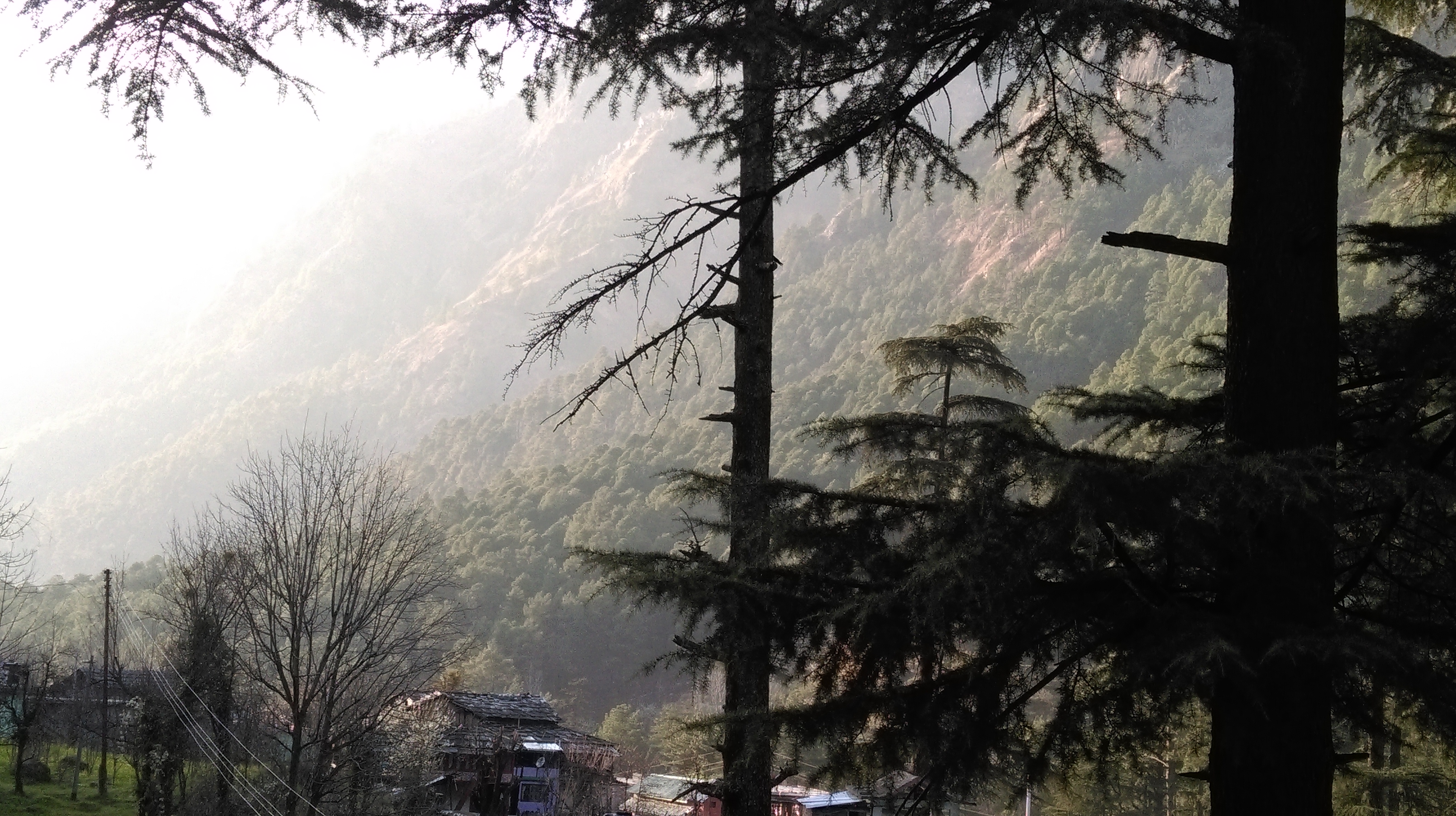 Volvo was scheduled to depart at 7PM and with heavy heart I bid adieu to Kasol and left for Bhuntar.
Few things I would like to mention about this Trip:
About Me:
Filled couple of pages of my diary
Read half of Alchemist
Realized that am a country girl and am definitely proud of being so
Lessons Learnt:
Never procrastinate in doing what you've always been planning to do. You might not get lucky to get a second chance
Whatever happens in life, happens for a reason. Have faith.
About Kasol:
If you want to be near to nature and admire beauty
If you want to explore your inner self and find some peace
If you love trekking
AND MOST IMPORTANTLY – If you are a "Herbal Smoker"; this place is definitely for you.
Even after a year when am jotting this down and remembering those days, it's giving me the same feeling of happiness that I had felt a year back!!
Hope you enjoyed reading
Cheers!!