Memorable Two Days in McLeodGanj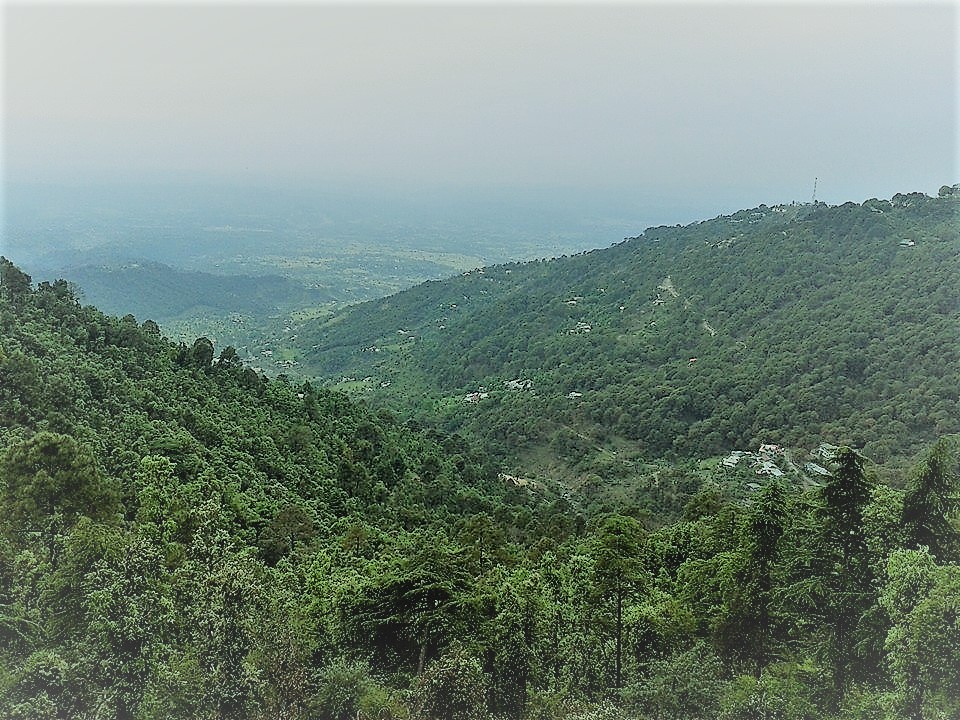 In our day to day tight schedule, if we get a long weekend it definitely comes with a sigh of relief. It was a long weekend of Easter on 2014 that I decided to travel to McLeodGanj.
Mode of Transport
You can catch a Volvo from Majnu ka Tilla in Delhi for McLeodGanj. It departs around 7PM and reaches at 6 in the morning. I had not booked a stay so after reaching I checked out few hotels and booked 2 rooms at Kunga Guest House. 2 rooms because few of my friends were joining me that afternoon for a day as they were traveling by car. Room rates can be as cheap as 800 bucks per night with shared toilet. I'm sure that's not what you want, so check few more options and am sure you'll get a decent one for about Rs1400 per night.
Dalai Lama Monastry
McLeodGanj is a small village near to Dharamshala, in the Kangra district of Himachal Pradesh. It is also called a home of Dalai Lama and Mini-Tibet of India. You will be able to see a remarkable Tibetan culture as you stroll in the roads. It hosts the famous Dalai Lama temple (Tsuglag Khang) which attracts a lot of tourists. Photography inside the temple is not allowed as they confiscate your phone and camera outside before entering. You'll start feeling the vibe as you start walking towards the temple. Listening the monks chant, turning the prayer wheels, everything inside is blissful. This place is a must visit if you are traveling to McLeodGanj.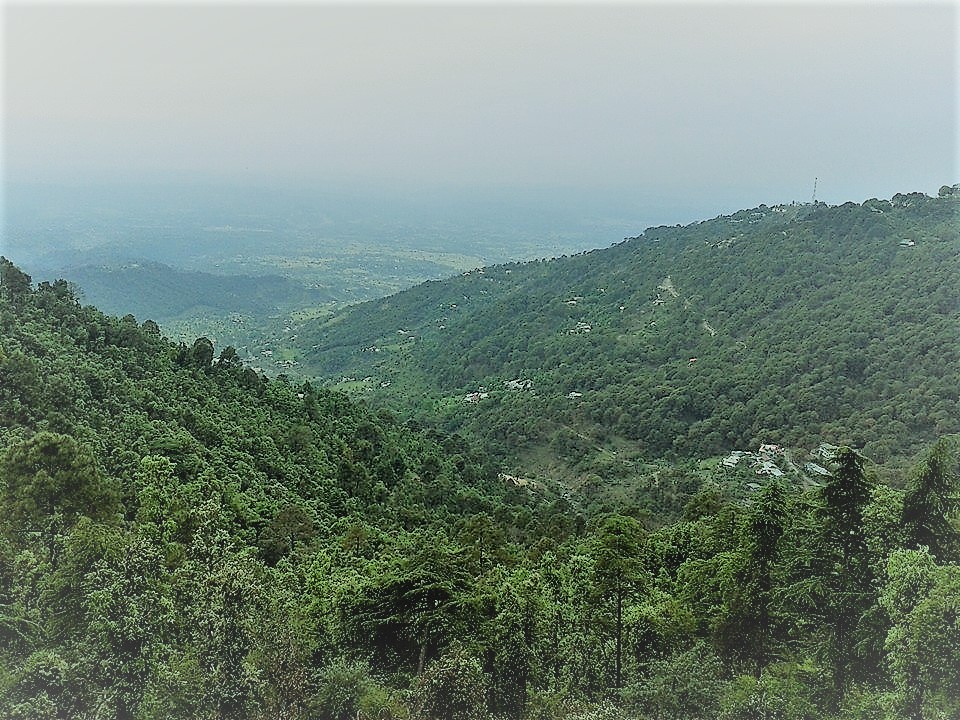 St. John Church
Since it was Good Friday, I decided to visit the church – St. John in the Wilderness. It is about half an hour downhill walk from the bus stand, you can choose to walk or hire a taxi. the This church was built in 1852 AD and is made of stone. It is said that the church was left untouched and only the bell tower was destroyed in the earthquake of 1905 whereas over 19,800 people had died in that disaster. Easter does not feel complete if I don't visit a church and pray, hence I make sure to visit one wherever I am.
Relax in the innumerable cafes!!
Besides the temple and the church, this place is famous for its innumerable cafes. You can sit and read and write or just watch the world go by. One café I had visited and distinctly remember is Crepe Pancake Hut. I was instantly in love with the place as I entered. You have to leave your shoes outside before entering as they had a floor seating with cushions placed all over. Best part what I liked was their collection of books!! One book I had picked up was "Freedom through Understanding" – It spoke about the Buddhist path to Happiness and Liberation. There was a foreigner preaching nearby and few people listening to what he was saying. I think best about solo travel is that you get to choose what you want to do, talk to strangers, listen to their views and express yours. Sit in a peaceful place, free your mind, relax your body and set it loose. Oh I forgot to say you must try their amazing pancakes!! You can also visit Norling Restaurant for Tibetan food, Thukpa and Momos.
So, by then it was evening and my friends had reached. We had dinner in a nearby restaurant and went to a party happening at Mountain View Hotel. I must say that was one hell of a night!! I don't think I'll be able to describe it in detail but yes it was a crazy night 🙂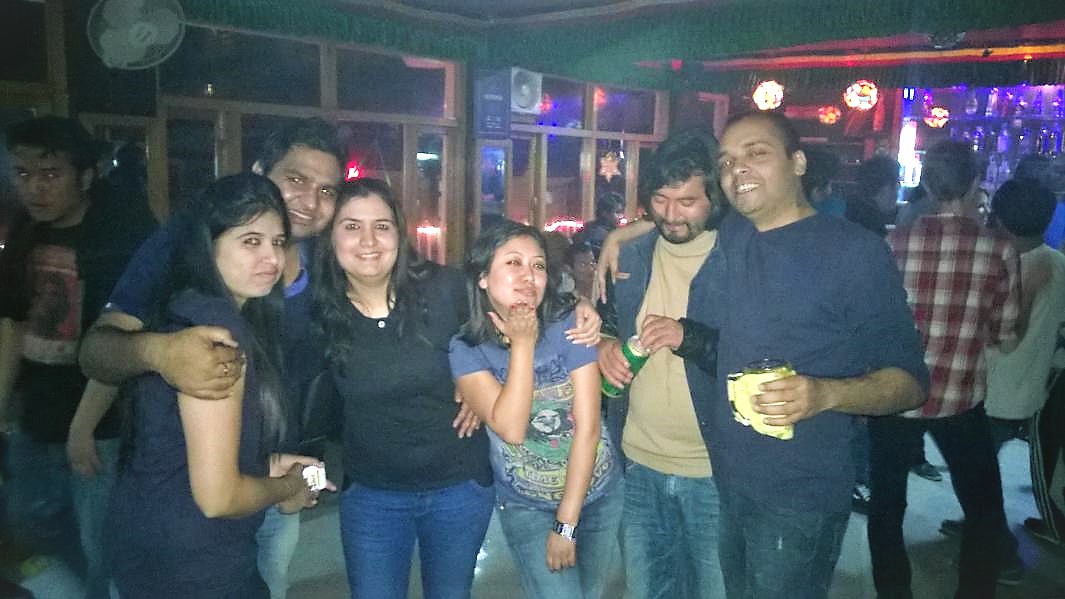 Bhagsu Fall
Next day we had Bhagsu Fall and Shiva Café planned. Bhagsu Fall is an easy walk as car drops you at a point from where you need to climb. After walking for about 20mins we reached the waterfall. It is mainly a stream and the place is overcrowded. You can get some pictures, relax for a while and climb further up to Shiva Café.
Shiva Cafe
Shiva Café is THE place!! It's worth the climb. You get cut off completely from the world and on your own. It has a beautiful view of the valley and the waterfall. Based on hippie culture setup, not sure if it's suitable for family. I thoroughly enjoyed it. I don't know if it's in the air but you feel tranced 😛 It's the feeling that can't be explained.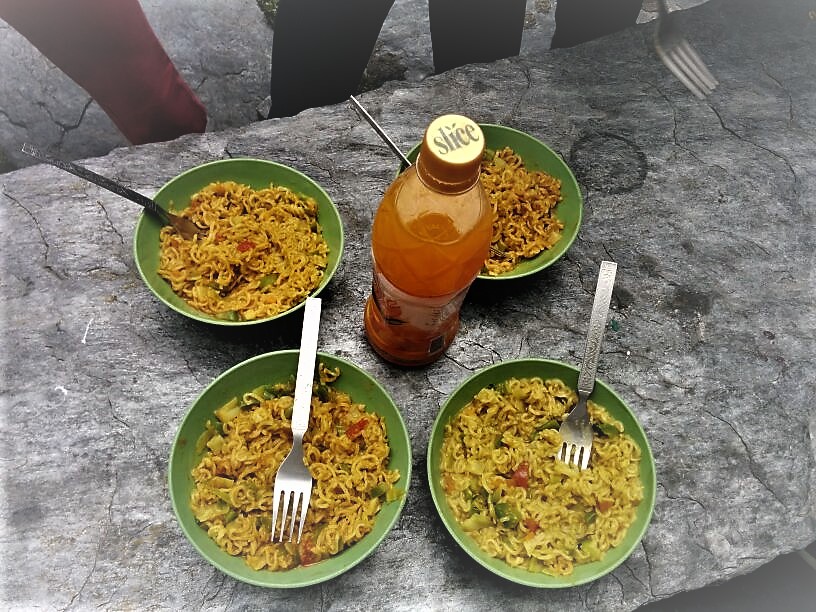 Having maggie up on the hill has its own charm.. @ Shiva Cafe
In the evening my friends were leaving back by car but I chose to travel by bus so they dropped me at Dharamshala. Walked around the street of Dharamshala while I was waiting for the bus to arrive. I didn't find anything remarkable there as I felt I had already seen the beauty and there was no comparison with it.
Took an overnight bus which dropped me early morning to Delhi.
Hope you enjoyed reading.
Cheers!